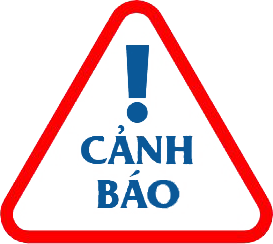 WHAT IS SPINAL DEGENERATION?
NO LONGER A DISEASE OF THE ELDERLY !!!
REGISTER FOR FREE CONSULTATION
WITH FOREIGN DOCTORS
WHAT IS SPINAL DEGENERATION?
About 20% of the population is at risk of spinal degeneration, with the highest prevalence among individuals over 40 years old. However, it is alarming that an increasing number of young people, even as young as 20-25, are experiencing spinal degeneration.
Spinal degeneration refers to the natural aging process that causes damage to the cartilage, erosion, and water loss, leading to changes in the structure of intervertebral discs and bone spurs. It is the underlying cause of chronic pain, numbness, tingling in the limbs, and reduced mobility in patients.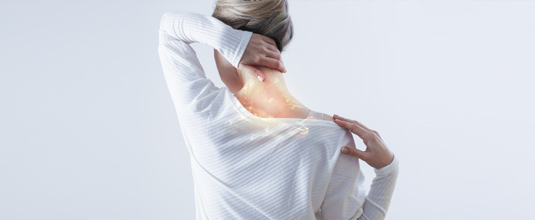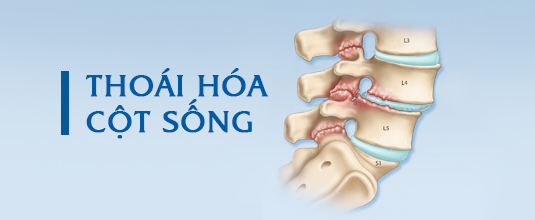 CAUSES OF SPINAL DEGENERATION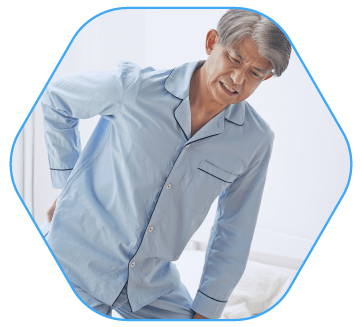 Old age
Aging As individuals Reach age 40, the natural aging process accelerates, causing the loss of water in the cervical spine and degeneration of intervertebral discs.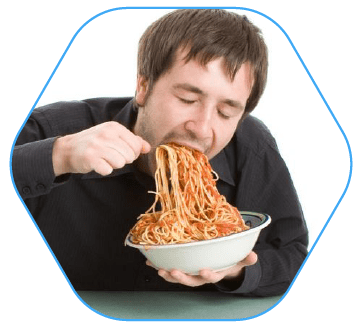 Poor nutrition
Deficiencies in nutrients such as calcium, magnesium, and vitamins accelerate the rate of spinal degeneration.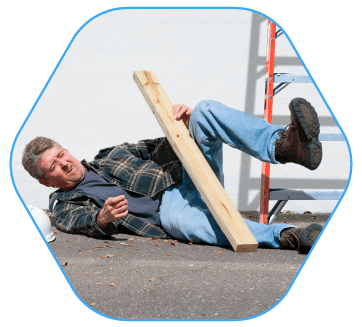 Spinal injuries
Sports accidents, work-related accidents, and traffic accidents can cause spinal injuries.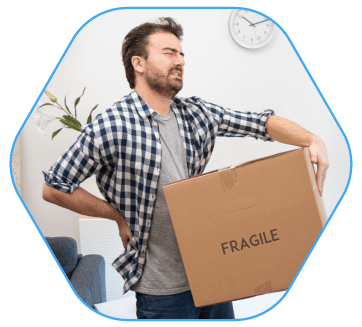 Incorrect posture
Excessive bending or arching of the neck, carrying heavy loads during work, using excessively high pillows while sleeping, and craning the neck during a career contribute to spinal misalignment and accelerate spinal aging.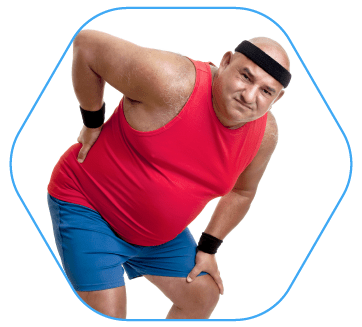 Overweight, obesity
Excessive weight exerts enormous pressure on the vertebrae and joints, accelerating the process of degeneration.
HOW TO EARLY DETECT SPINAL DEGENERATION?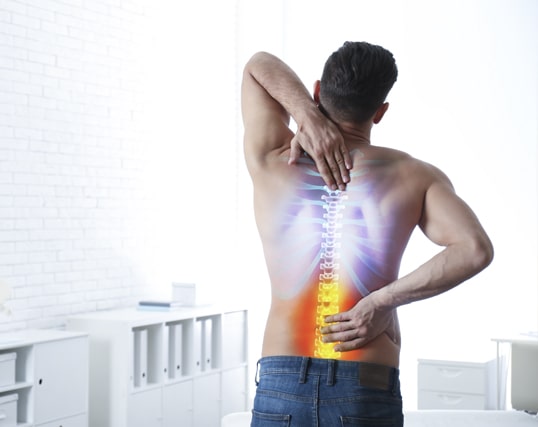 In addition to persistent or intense pain in the affected areas, patients may self-diagnose the condition based on the following signs:
» Sudden pain when performing vigorous movements or lifting heavy objects
» Difficulty in rotating, twisting, or bending the body
» Clicking sounds during movement, climbing stairs, or physical activity
» Stiffness after waking up
» Numbness, sensory disturbances in the limbs.
DANGEROUS COMPLICATIONS OF SPINAL DEGENERATION
Bone spurs: Once bone spurs appear, they can compress the surrounding nerves and blood vessels, causing intense, throbbing pain, numbness, difficulty gripping objects, and even a drop in blood pressure and breathing difficulties.
Spinal curvature: Spinal degeneration leads to prolonged and chronic pain, forcing patients to adapt by changing their posture and gait. It affects the entire structure of the spine and joints, resulting in spinal curvature and deformity.
Vestibular Balance Disorders, headaches: Severe spinal degeneration, particularly in the cervical region, can compress the nervous system and blood vessels, obstructing blood flow to the brain and affecting the vestibular system as a whole.
Paralysis, permanent loss of motor function: It is considered the most dangerous complication of spinal degeneration. Prolonged compression of the nervous system and the pressure exerted by the spine impede blood flow over time, leading to loss of motor function and, ultimately, limb paralysis.

Bone spurs

Spinal curvature

Vestibular Balance Disorders

Arm muscle atrophy

Urinary incontinence

Loss of motor function
EFFECTIVE NON-PHARMACOLOGICAL AND NON-SURGICAL TREATMENT OF SPINAL DEGENERATION
The root cause of musculoskeletal pathologies originates from damage to intervertebral discs and vertebrae due to misalignments or the natural aging process. Therefore, using medication or resorting to surgery cannot address the underlying cause of the disease (spinal misalignment). These approaches only provide temporary relief.
Chiropractic care aims to promote natural healing without needing medication or surgery, addressing the root cause of the disease. Treating spinal degeneration with a specialized chiropractic protocol at USAC, designed by foreign doctors based on each patient's condition, achieves this goal.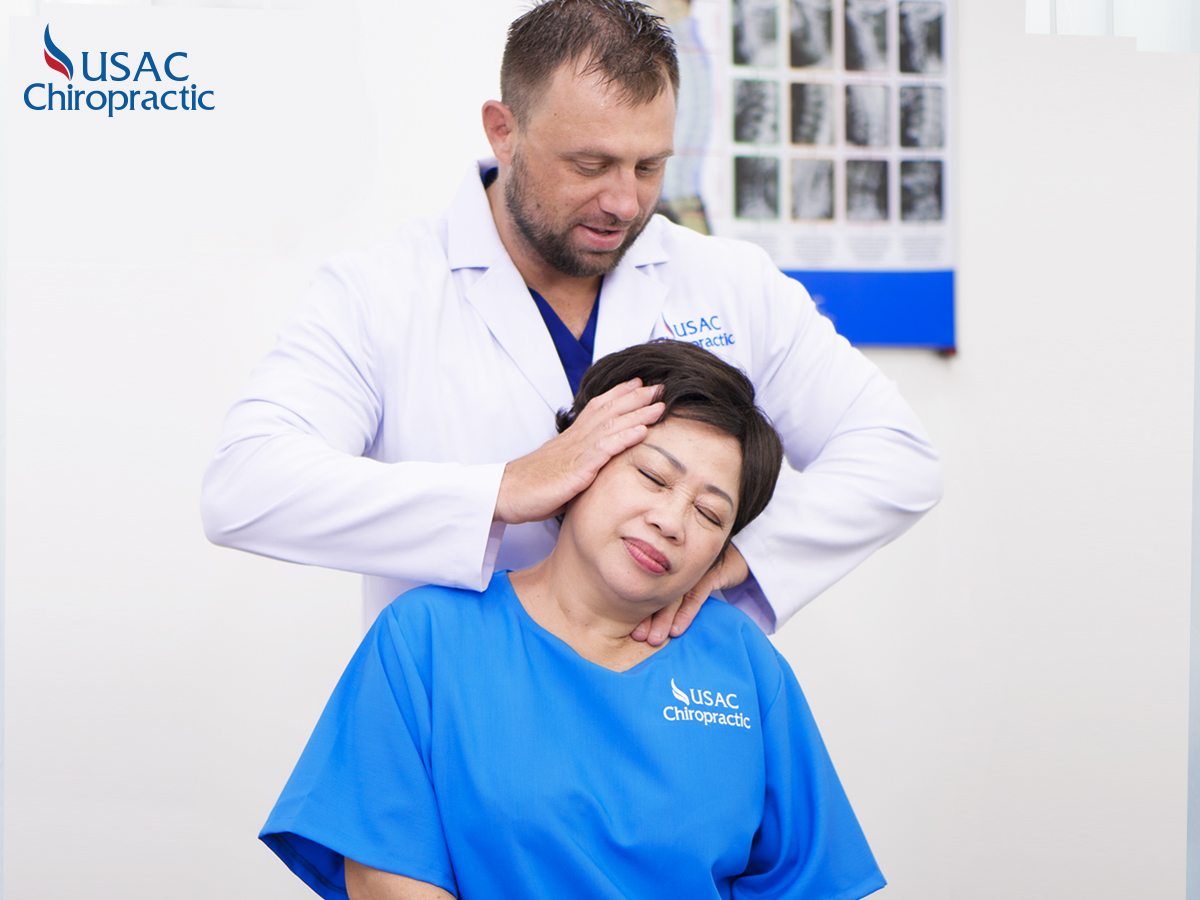 CHIROPRACTIC
Foreign doctors perform chiropractic adjustments, directly realigning misaligned bones, joints, or the spine, relieving compression on the nervous system, and reducing pain without medication, providing immediate relief for patients.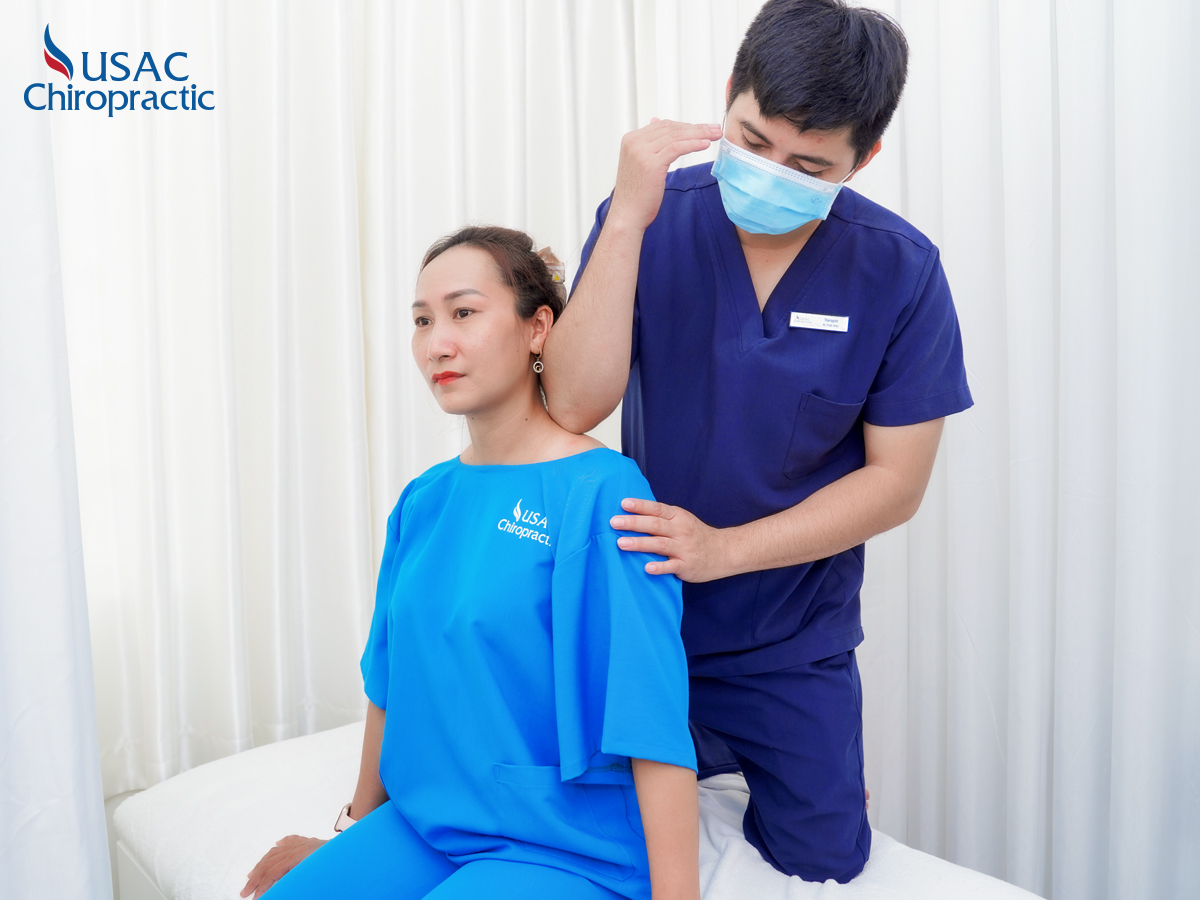 PHYSICAL THERAPY
The treatment protocol combines physical therapy, which enhances blood circulation to nourish muscle tissue, effectively reducing pain and improving patient focus.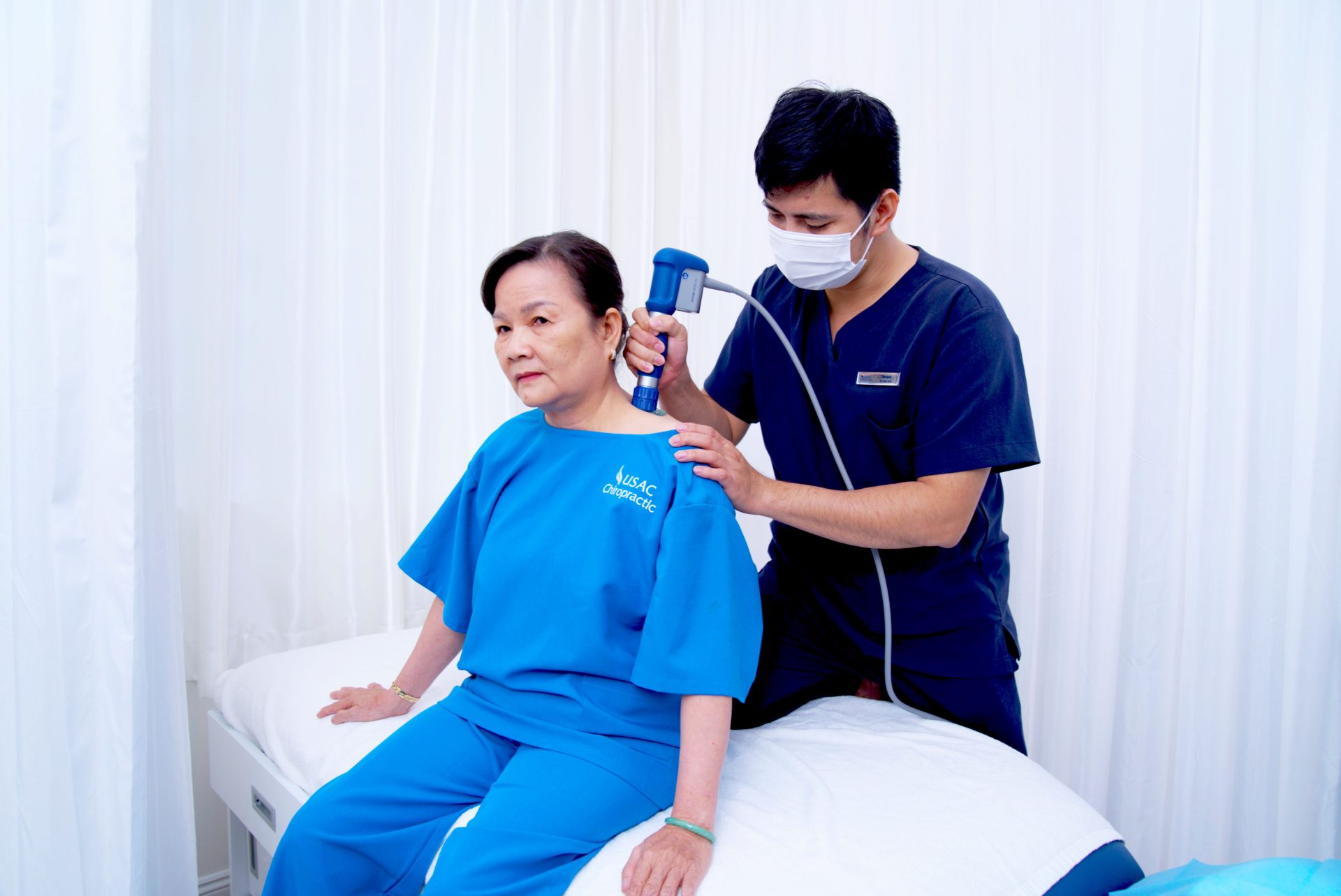 ADVANCED TECHNOLOGY THERAPY
State-of-the-art American technology therapy with the most advanced equipment, such as Class IV Laser, Shockwave, and electric pulse therapy, releases muscle spasms, stimulates collagen regeneration in damaged muscles, triggers the body's self-healing mechanisms, and accelerates recovery twice as fast for patients.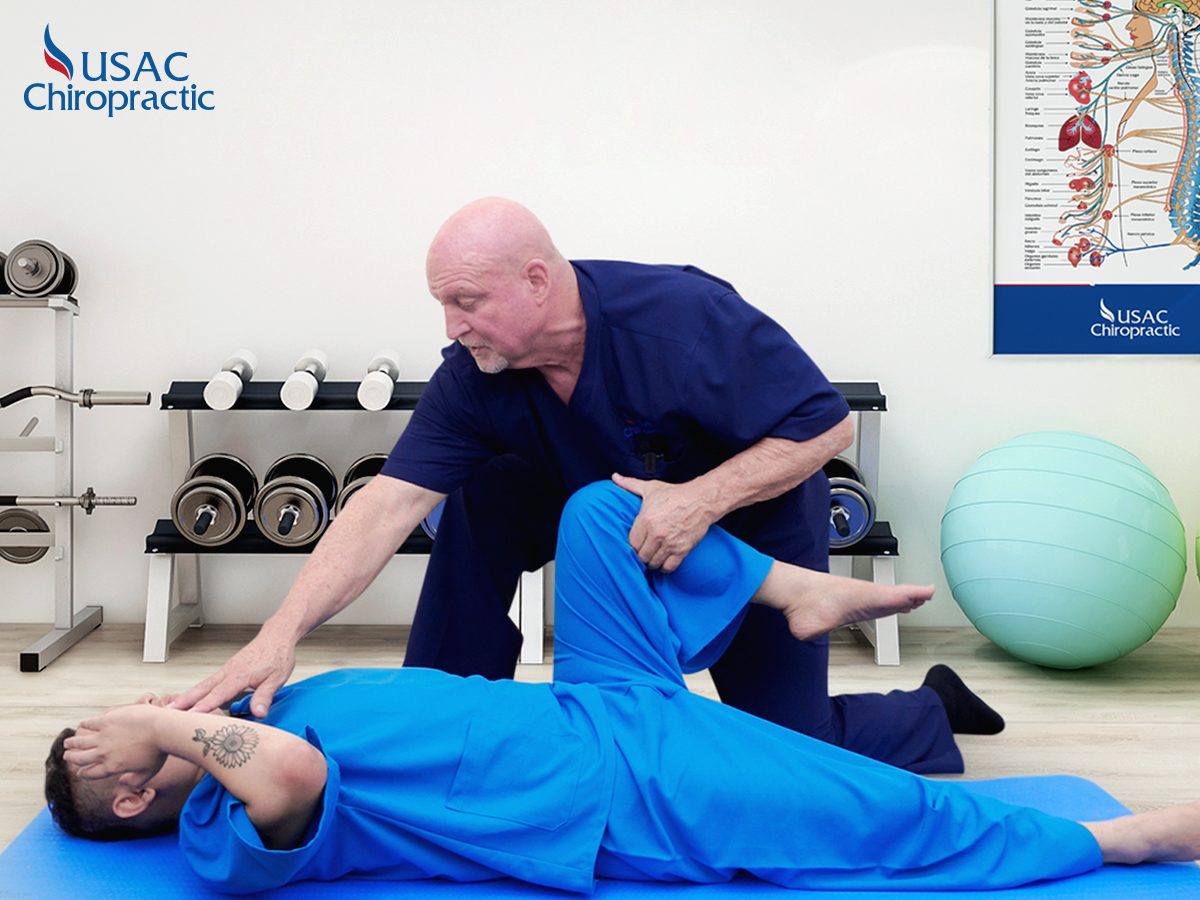 THERAPEUTICS
A series of exercises accelerate the recovery of functions, prevent the recurrence of symptoms, and improve overall mobility effectively.
More than +20000 patients have been successfully treated at USAC Chiropractic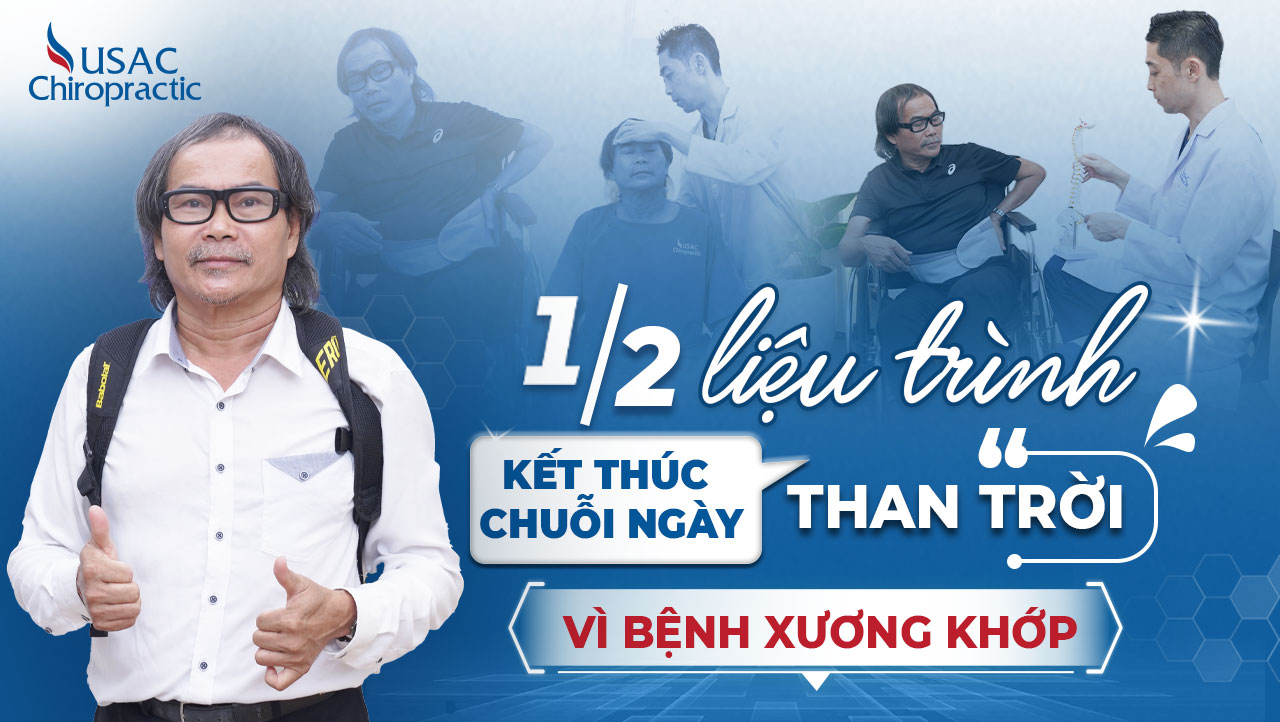 Bệnh nhân Phước Dân
Thoái hóa cột sống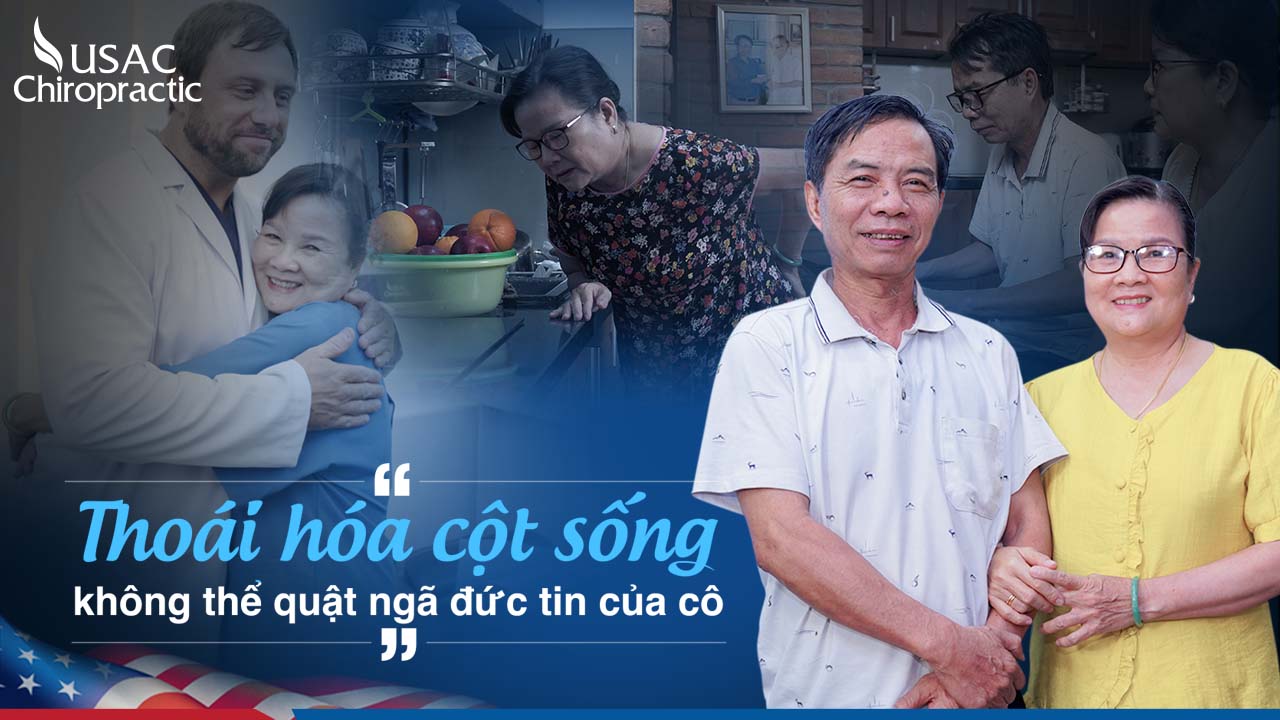 Cô Nguyễn Thị Viên
Thoái hóa cổ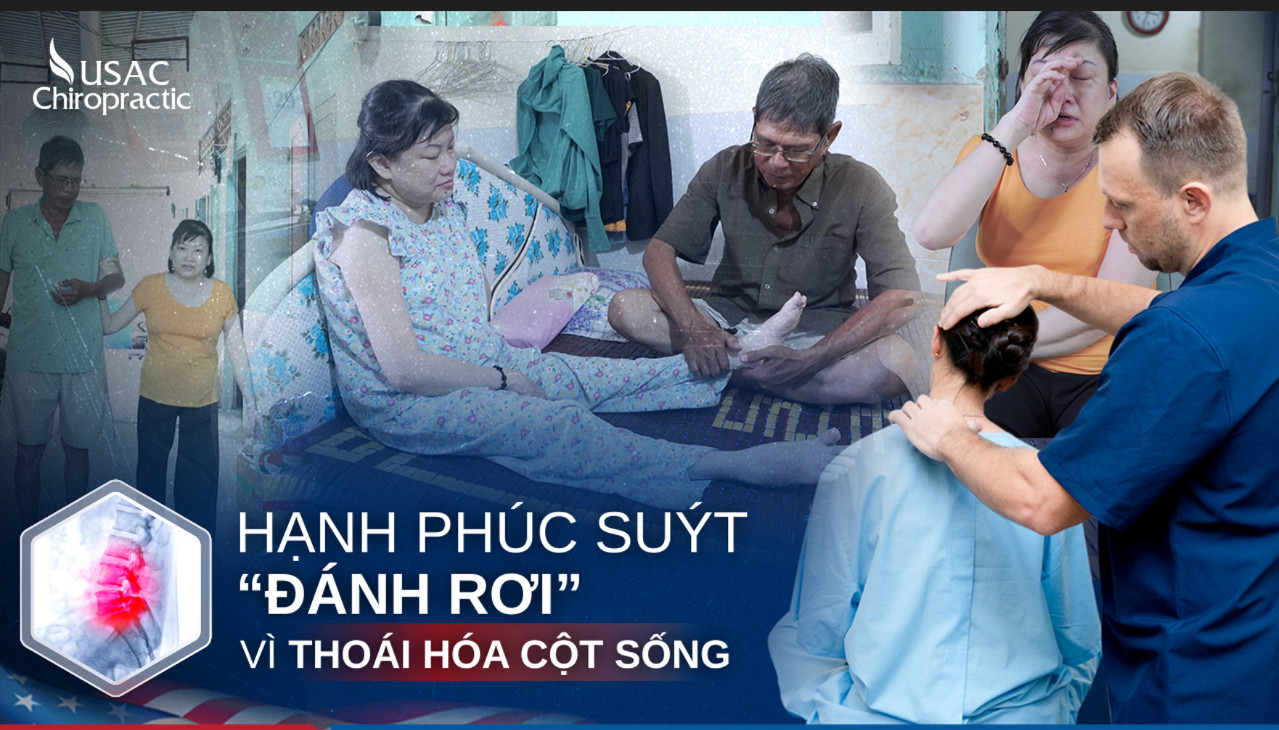 Bệnh nhân Thúy Hằng
Thoái hóa lưng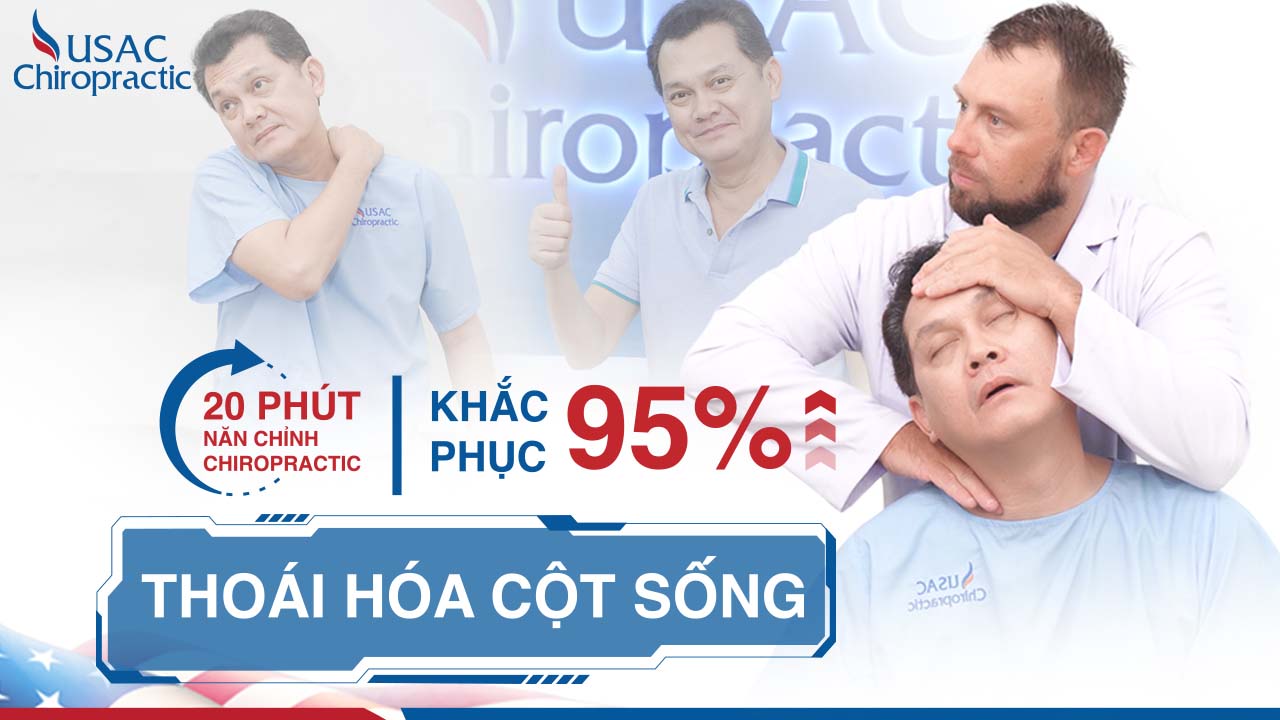 NSƯT Hữu Châu
Thoái hóa cổ