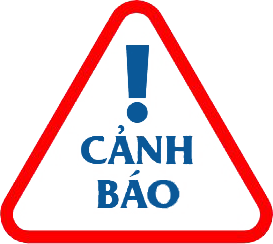 SPINAL DEFORMITY
OSTEOARTHRITIS NEED IMMEDIATE TREATMENT
REGISTER FOR FREE CONSULTATION
WITH FOREIGN DOCTORS
Spinal Deformity?
Spinal deformity, or spinal curvature disorder, is a condition where the spine curves excessively to the left or right (scoliosis) or bends abnormally forwards or backward, leading to a loss of its natural curvature.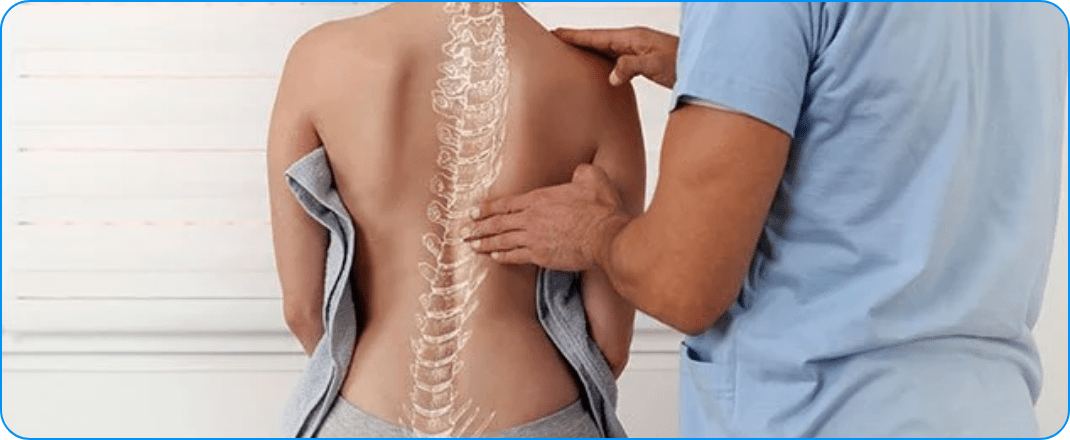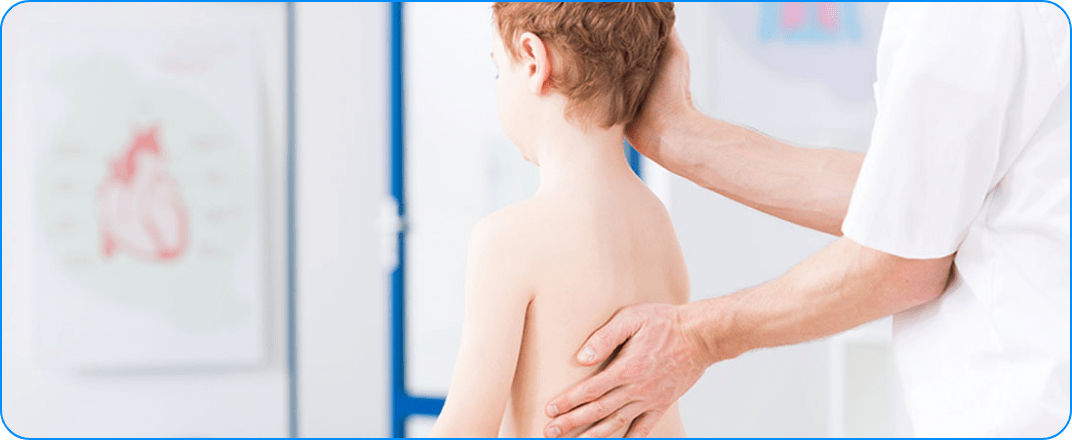 CAUSES OF SPINAL DEFORMITY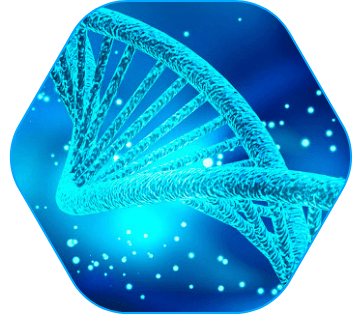 Genetics
Some children are born with curvature or misalignment of the spine.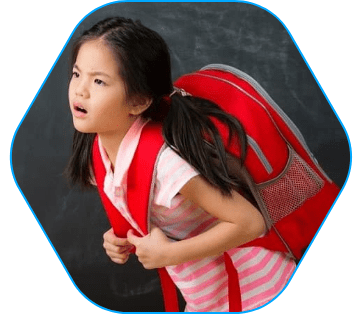 Adolescent Onset
85% of patients risk developing scoliosis during their school years due to carrying heavy school bags, which can cause shoulder imbalance, and using non-standard school furniture, leading to long-term incorrect posture.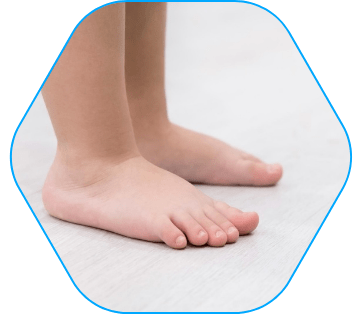 Flat Feet
Approximately 30% of Asian children suffer from flat feet, meaning their feet lack an arch or indentation, causing the foot to roll inwards. It can twist the leg bone when walking or running, leading to misalignment and pain in the knee joints, even causing knee degeneration. More severely, this misalignment can result in scoliosis.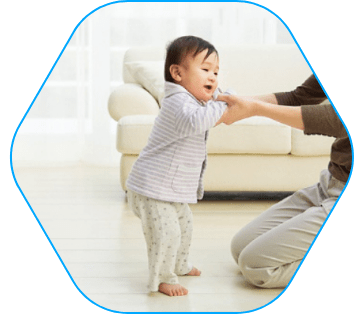 Early Walking
Children often develop scoliosis because adults encourage them to stand or walk prematurely.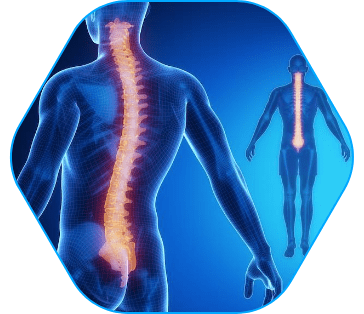 Bone and Joint Diseases
Particular muscle, neurological, or nutritional deficiencies can lead to abnormal spinal development.
SYMPTOMS OF SPINAL DEFORMITY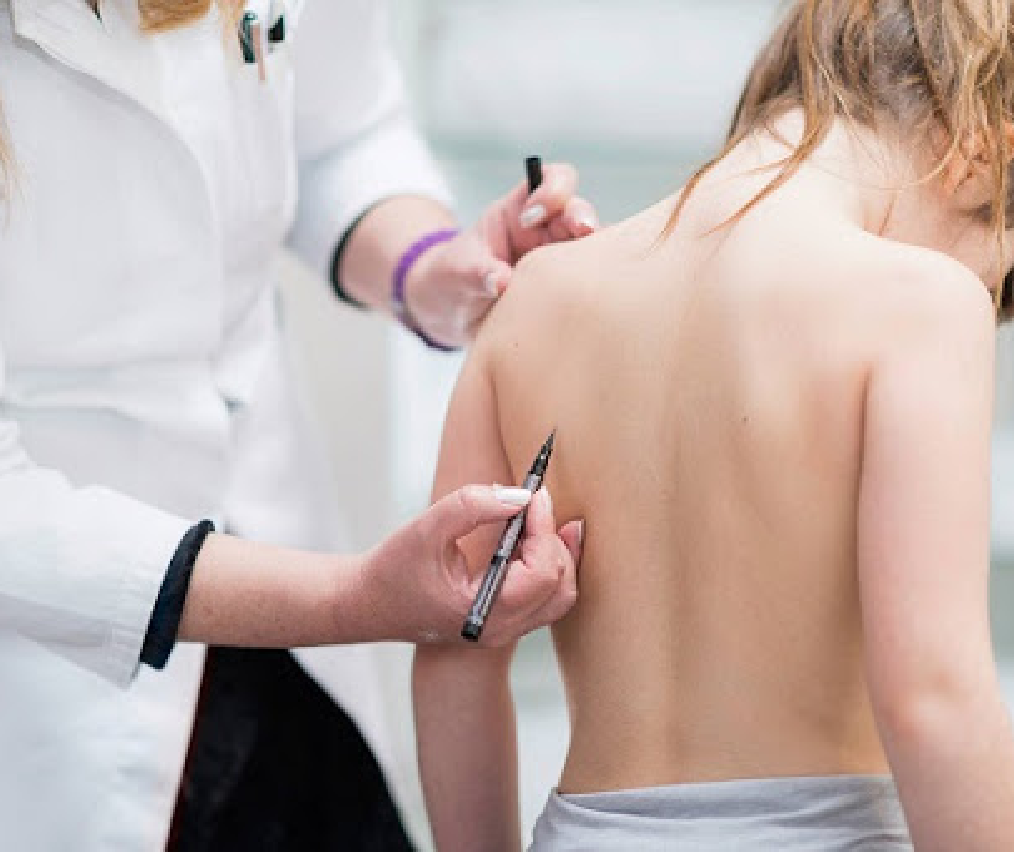 Spinal deformity is characterized by excessive physiological curvature of the neck, chest, or lower back region of the spine, causing the spine to bend to the left or right. Common symptoms include:
» Misaligned spinal vertebrae.
» Uneven shoulder height.
» Abnormally protruding shoulder blades.
» Unequal distance from the spine to the shoulder blades.
» Disproportionate waist triangles formed between the torso and arms.
» Twisted spine causing ribs to protrude and an imbalance in the back muscles.
» In cases of hunchback, the back appears round, shoulders droop, abdomen protrudes, and the head leans forward. In instances of swayback, the upper body bends backward, and the abdomen sags.
COMPLICATIONS ARISING FROM SPINAL DEFORMITY
Spinal deformity is a reasonably common condition today. If left undetected and untreated, it can cause serious complications affecting internal organs in the respiratory and digestive systems, impairing heart and lung function, and particularly, negatively affecting physical appearance.
Furthermore, conditions like back pain, spinal pain, neck or head pain, and muscle tension are all consequences of spinal deformity complications.

Đau nhức dọc sống lưng, lan xuống chân và đùi

Chân bị đau, tê hoặc yếu cơ

Rối loạn chức năng ruột hoặc bàng quang
NON-SURGICAL, DRUG-FREE TREATMENT FOR SPINAL DEFORMITY
With its 125 years of development, the American standard chiropractic program has been successfully applied in the non-invasive, injection-free, drug-free treatment of spinal deformity, guaranteeing absolute patient safety.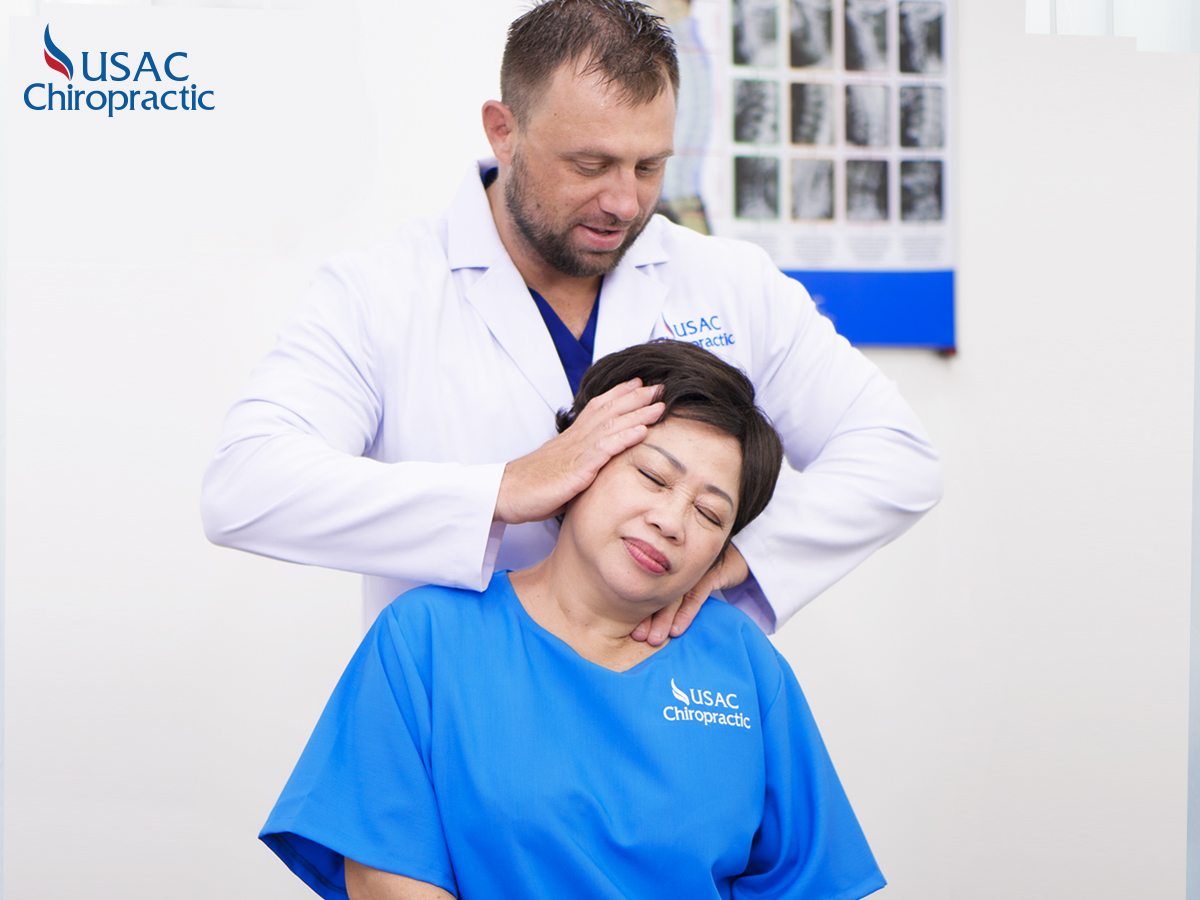 CHIROPRACTIC
Chiropractors use their hands to correct misaligned structures of the spine or joints, relieving pressure on the nervous system and spinal disc, helping patients immediately reduce pain and restore the natural curvature of the spine.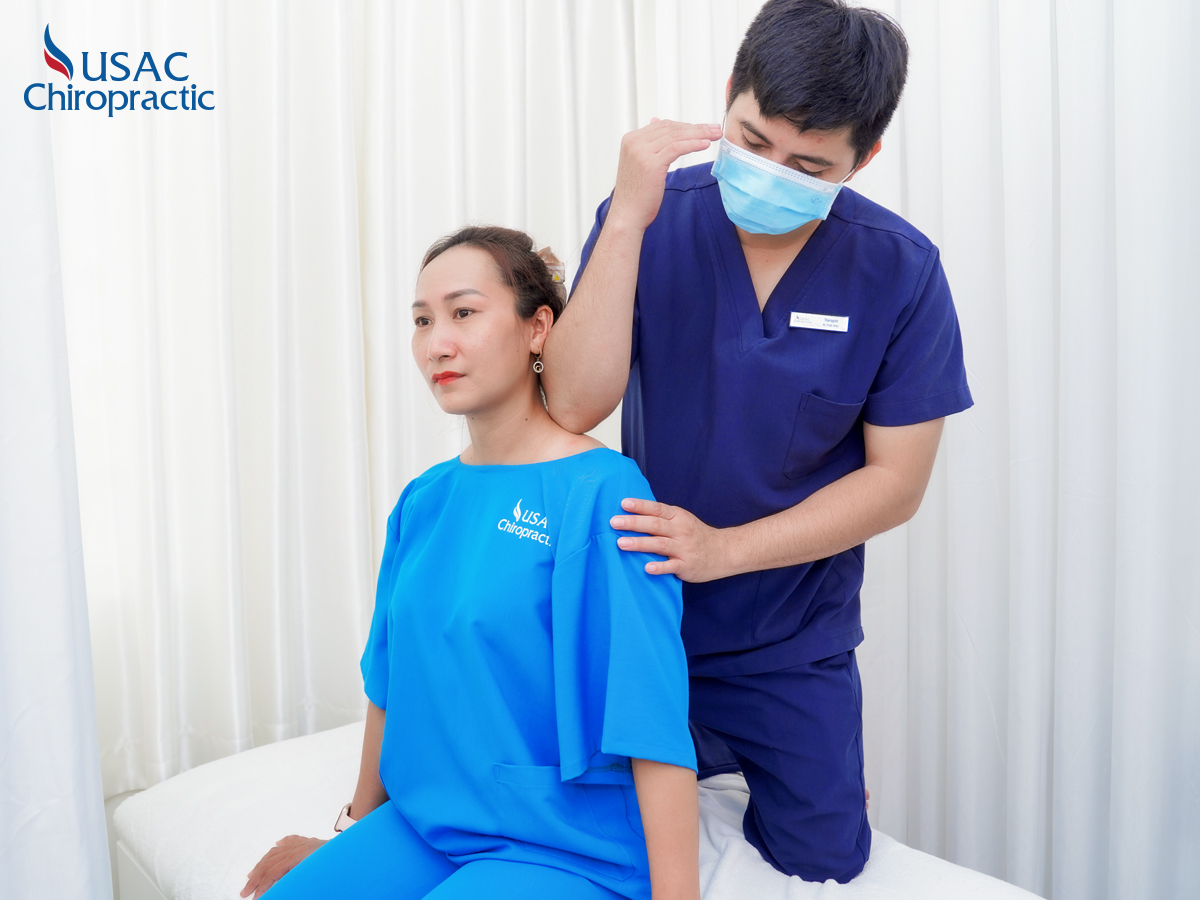 PHYSICAL THERAPY
The treatment plan incorporates Physical Therapy that directly affects muscular tissue, stabilizes skeletal structures, and improves patient mobility.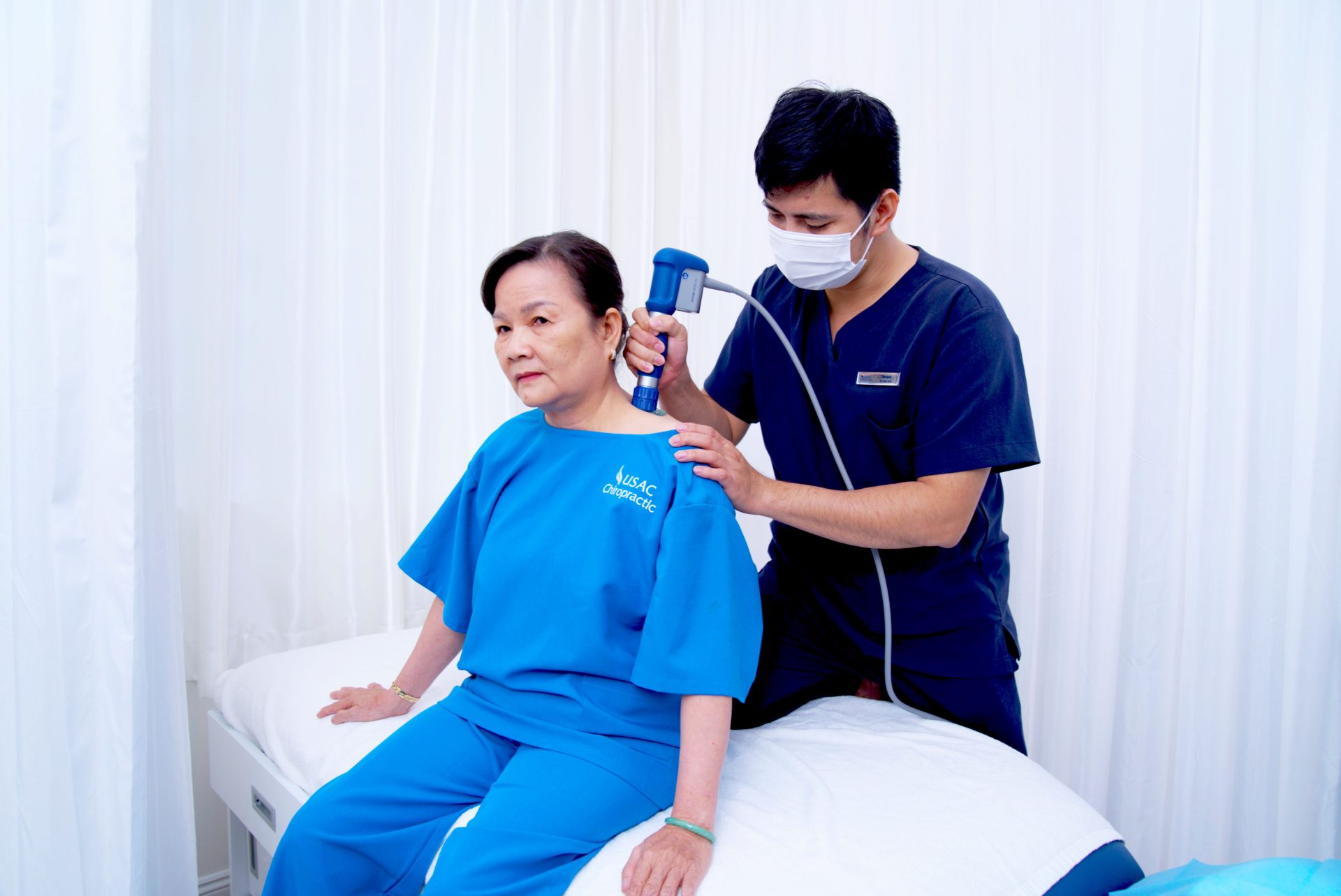 ADVANCED TECHNOLOGICAL THERAPIES
Advanced American-standard therapy with state-of-the-art equipment: Generation IV laser, shockwave pulse therapy, electrotherapy, etc., helps reduce inflammation, regenerate damaged tissue structures, and speed up the recovery process, preventing disease complications and DOUBLE speeding recovery.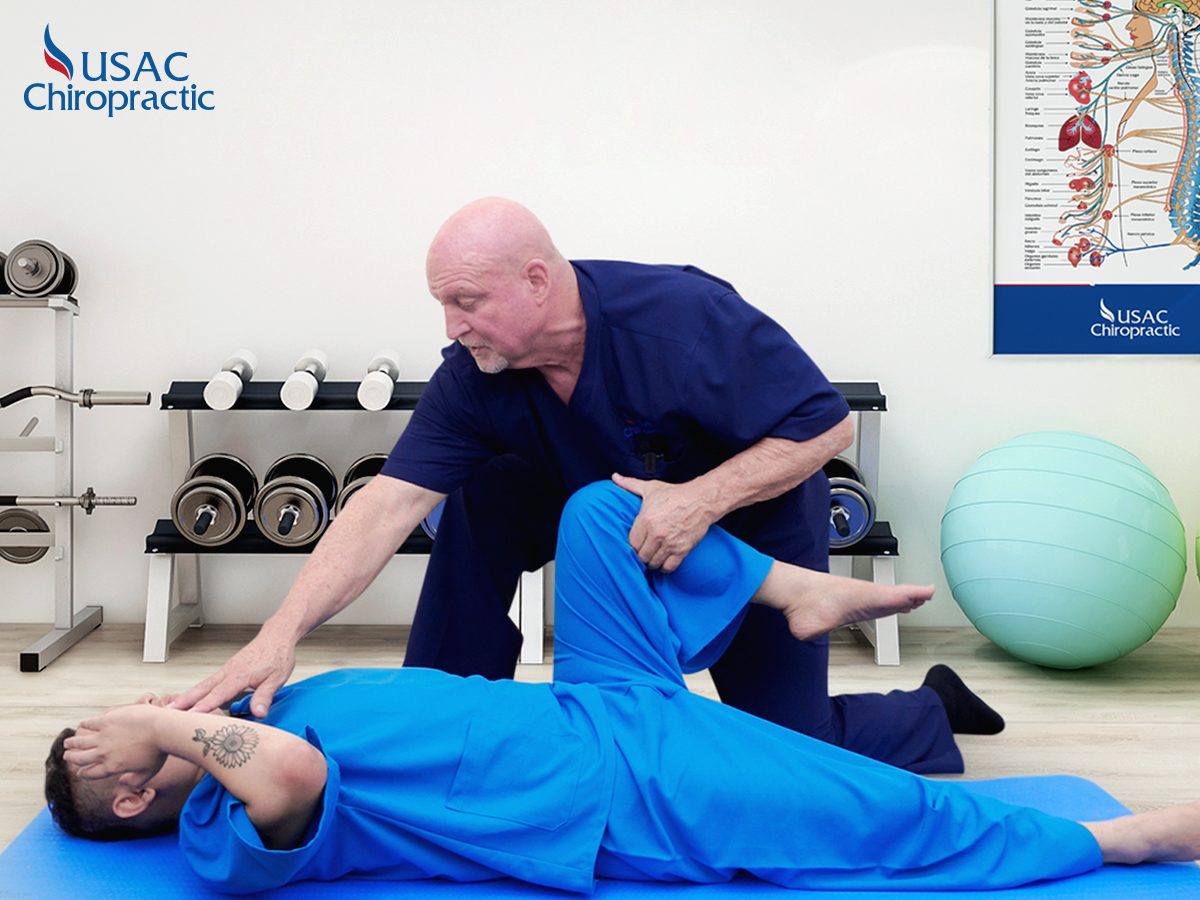 THERAPEUTICS
A series of exercises accelerate the recovery of functions and effectively prevent relapses.
MORE THAN +20000 PATIENTS SUCCESSFUL TREATMENT AT USAC CHIROPRACTIC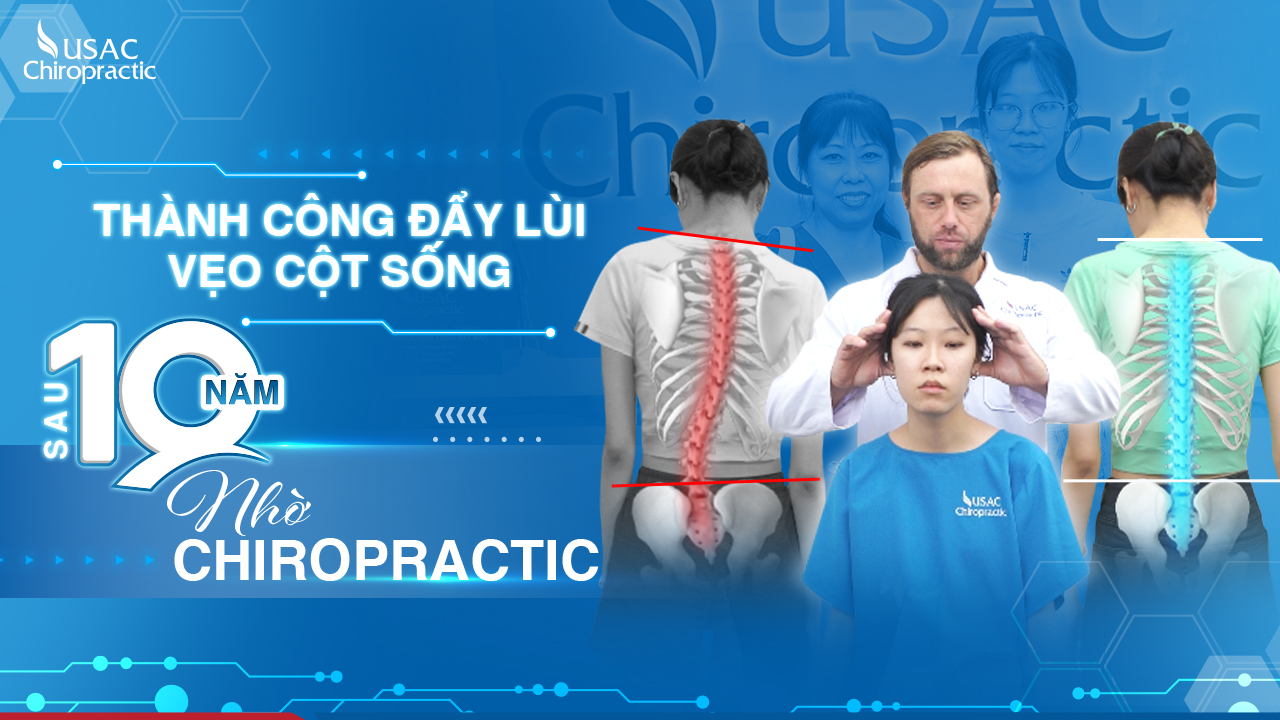 Bệnh nhân Kim Huệ
Cong vẹo cột sống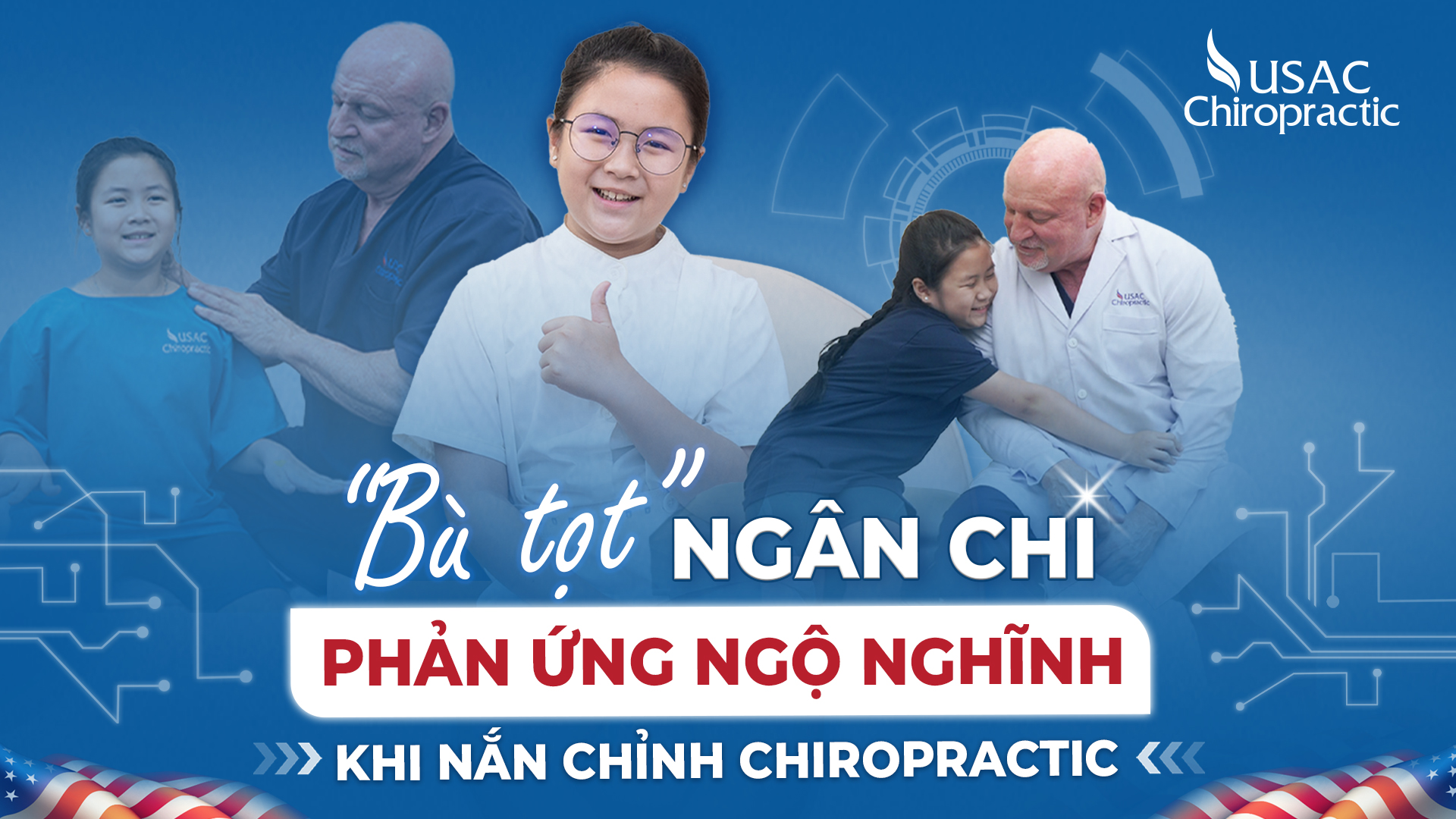 Diễn viên nhí Ngân Chi
Vẹo cột sống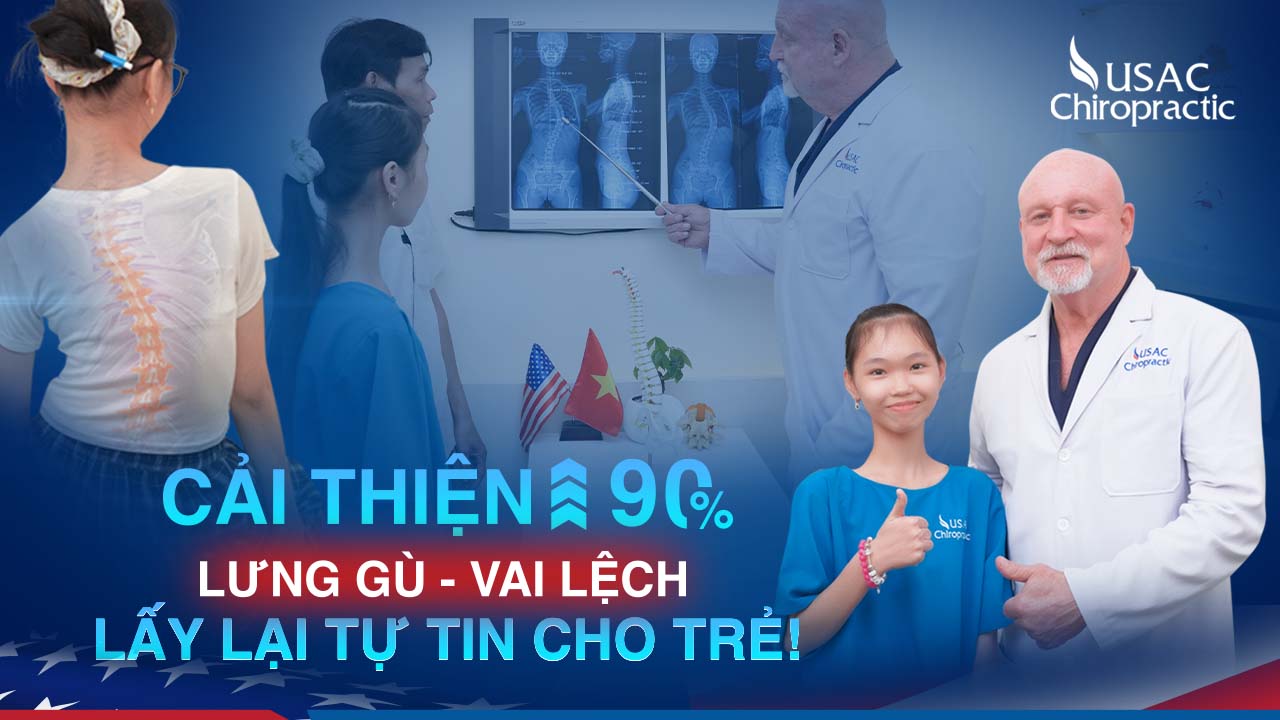 Bệnh nhân Uyển Huệ
Gù lưng - Vai lệch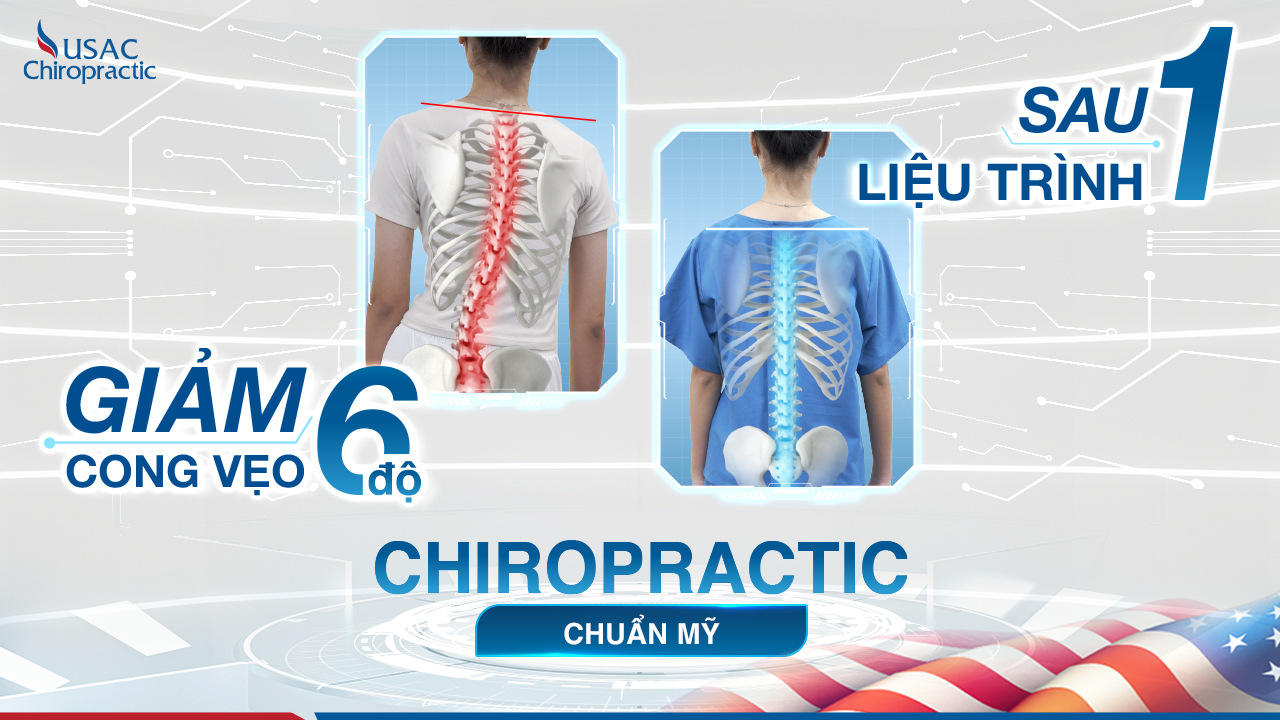 Bệnh nhân Như Quỳnh
Cong vẹo cột sống