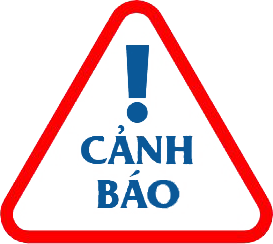 SCIATICA
CAUSE - TREATMENT
REGISTER FOR FREE CONSULTATION
WITH FOREIGN DOCTORS
WHAT IS SCIATICA?
Sciatica refers to a syndrome where pain is felt along the sciatic nerve and its branches, typically due to herniated disc conditions. This pain can be chronic or acute, increasing when the patient exerts force, changes posture, coughs, or sneezes.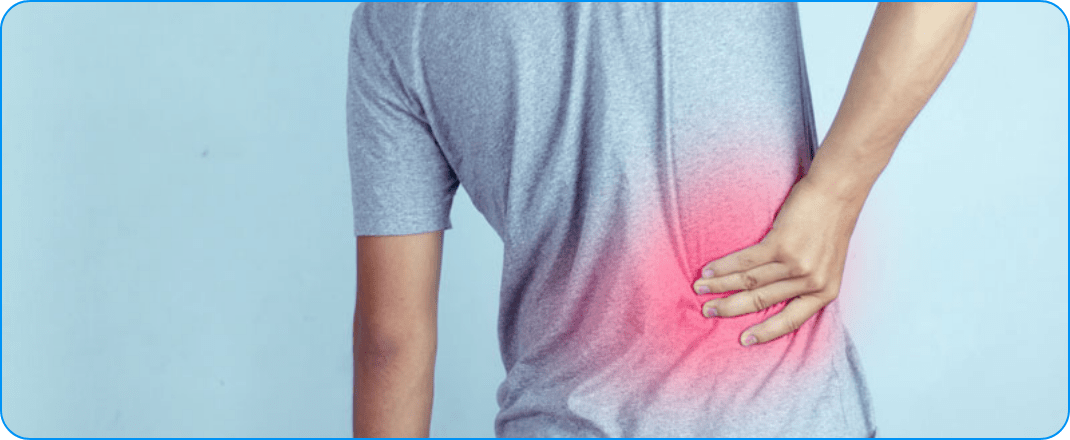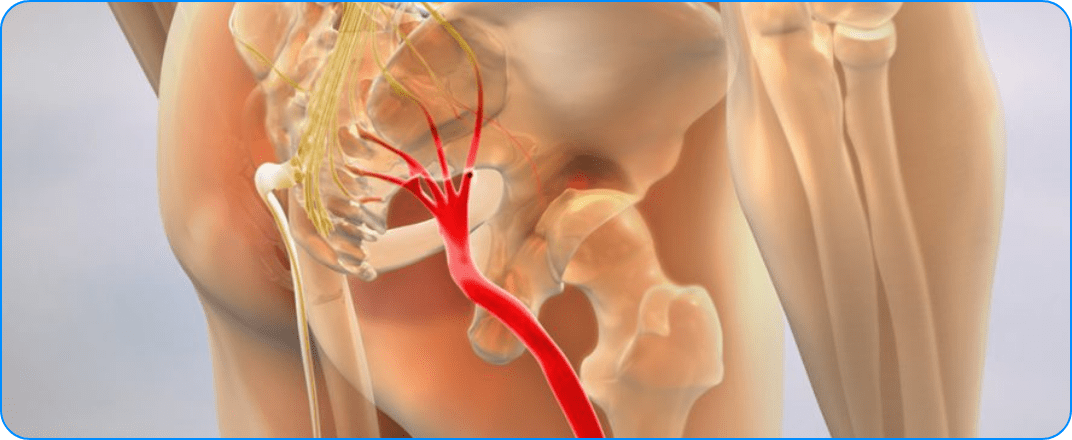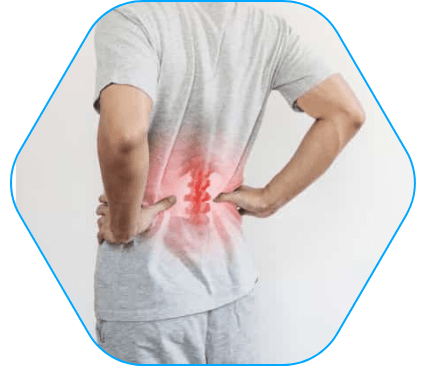 Musculoskeletal Diseases
Conditions like herniated discs or spinal degeneration cause misalignment of the vertebrae, pressing on and causing pain in the sciatic nerve.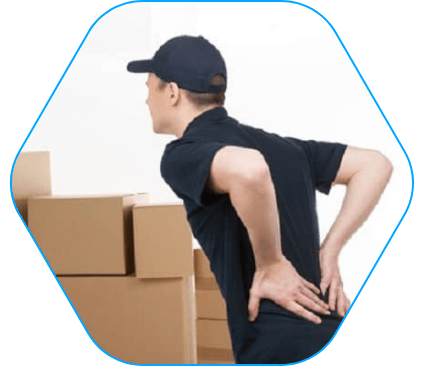 Injuries
Injuries, degenerative arthritis that irritates or inflames the sciatic nerve, disc inflammation, and vertebrae injuries (usually caused by tuberculosis, bacteria, and tumors) can lead to sciatica.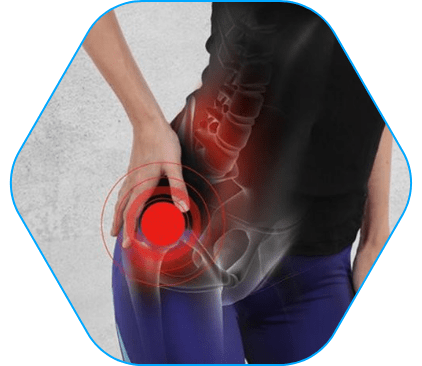 Sciatic Nerve Compression
Tumors, muscles, internal bleeding, infections, pelvic fractures, or trauma complications can compress the sciatic nerve. Pregnancy is a rare cause.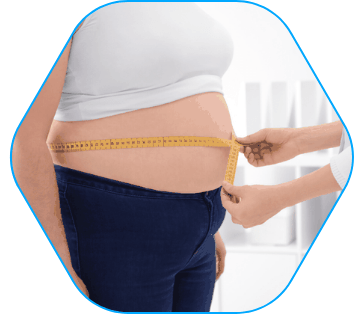 Obesity
Excess body weight increases spinal pressure, leading to musculoskeletal diseases and a higher risk of sciatica.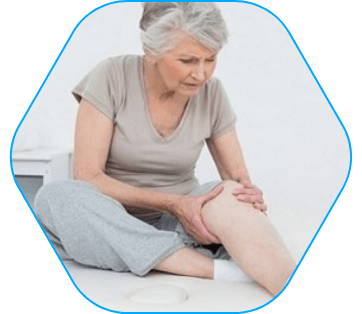 Age
With age, spine-related diseases become more common. Conditions like herniated discs, spinal degeneration, and spinal osteophytes cause compression on the nerve, leading to sciatica.
SYMPTOMS OF SCIATICA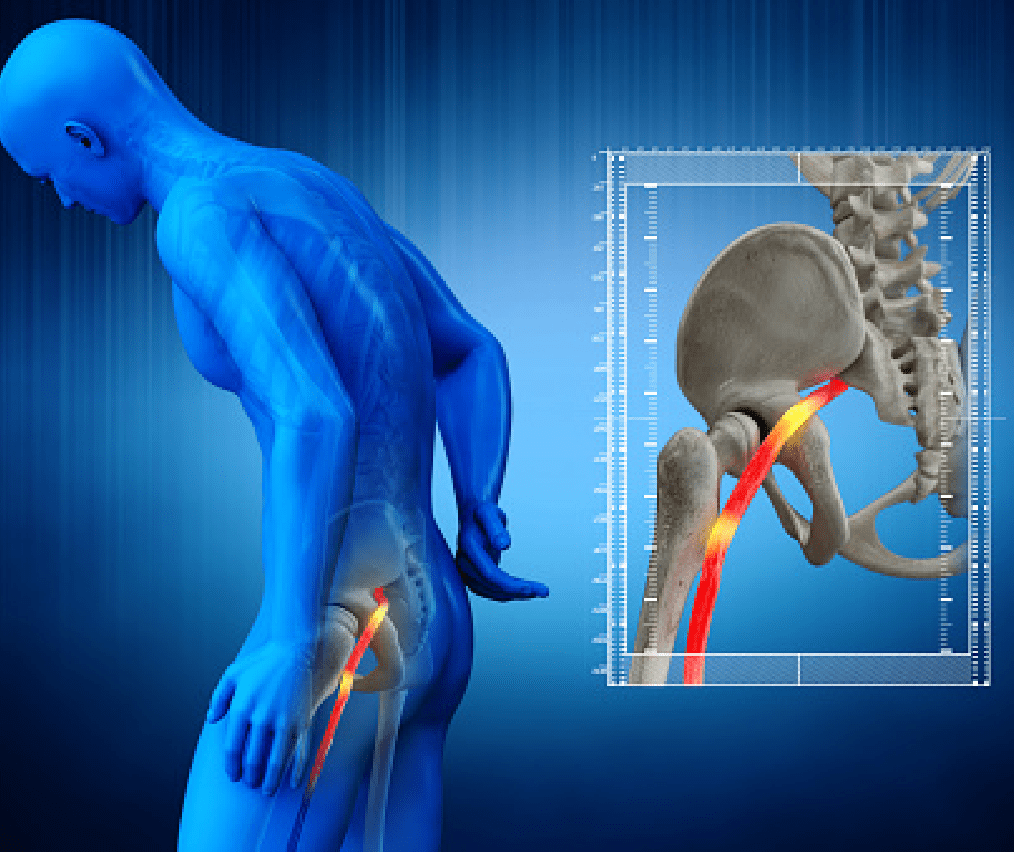 Sciatica, or "large hip nerve pain," involves the longest nerve running from the lower back to the toes. It usually occurs between the ages of 30-60. Sciatica results in a series of discomforts from the lower back to the hip, behind the thigh, calf, ankle, and foot that should be treated as early as possible. Depending on the cause, patients may experience different symptoms. Common indications include:
» Pain spreading from the lower spine (lower back) to the buttock and down the back of the leg is a symptom of sciatica.
» Pain along the sciatic nerve, lower back pain extending to the outer thigh, the front of the leg, the outer foot, and ending at the toes.
» Intense pain when coughing or sneezing.
» Patients may experience tingling, itching, or muscle weakness in the affected leg or foot.
» Severe sciatica can make walking difficult and, in extreme cases, impossible.
COMPLICATIONS OF SCIATICA
If not promptly treated, sciatica can lead to dangerous complications: spinal stiffness, motor muscle atrophy, loss of bowel and bladder control, and even paralysis.

Stiffness of the spine, loss of strength in the lower extremities

Motor atrophy

Loss of bowel and bladder control

Scoliosis, back deformity, hunchback

Loss of foot control

Paralysis
Medication-free, non-surgical approaches for sciatica treatment.
The American standard Chiropractic plan, with 125 years of development, is recommended by doctors worldwide in treating sciatica and musculoskeletal-spinal diseases before resorting to other invasive or non-invasive methods. This approach is entirely safe for all patients.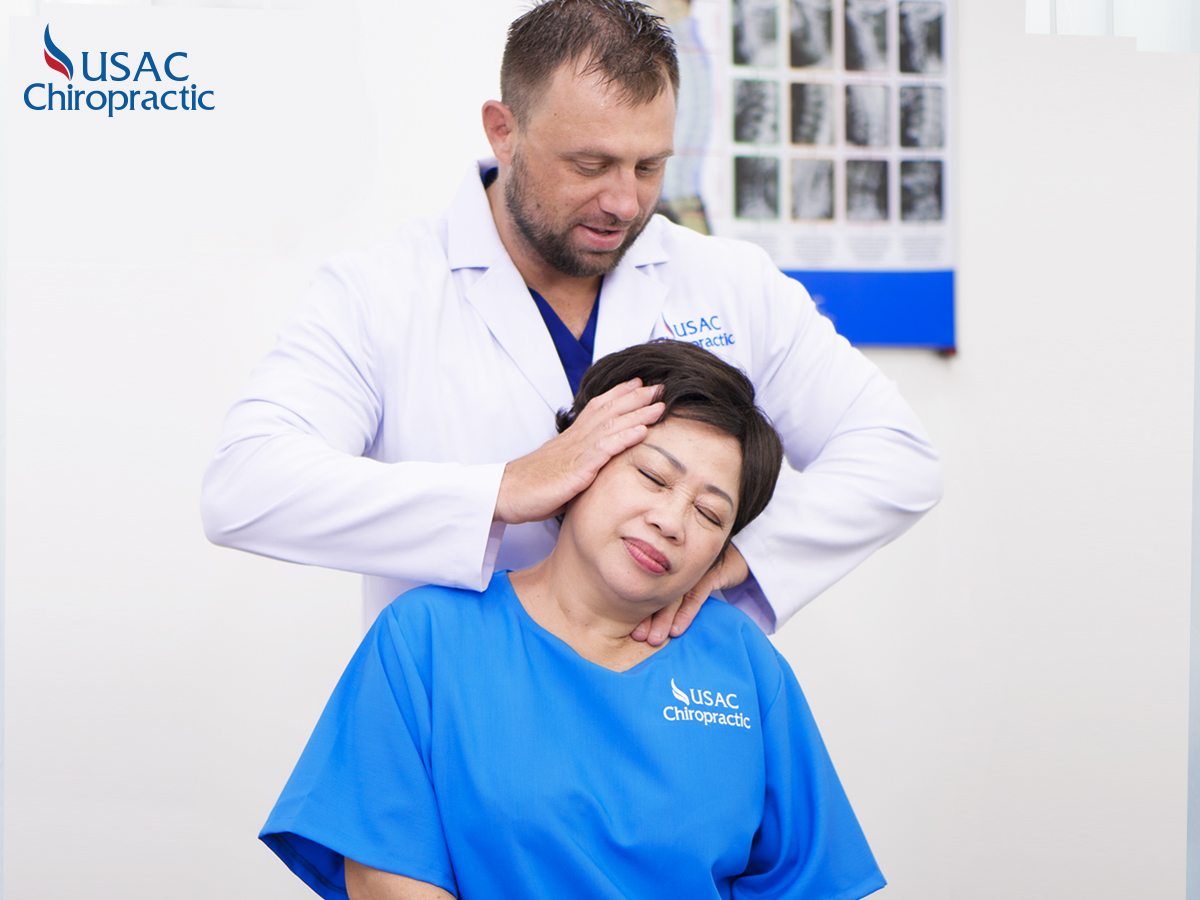 CHIROPRACTIC
Foreign chiropractors adjust misaligned bones or the spine to their correct positions, relieving pressure on the sciatic nerve and the intervertebral disc system. It helps patients immediately reduce pain while restoring the natural spinal curve.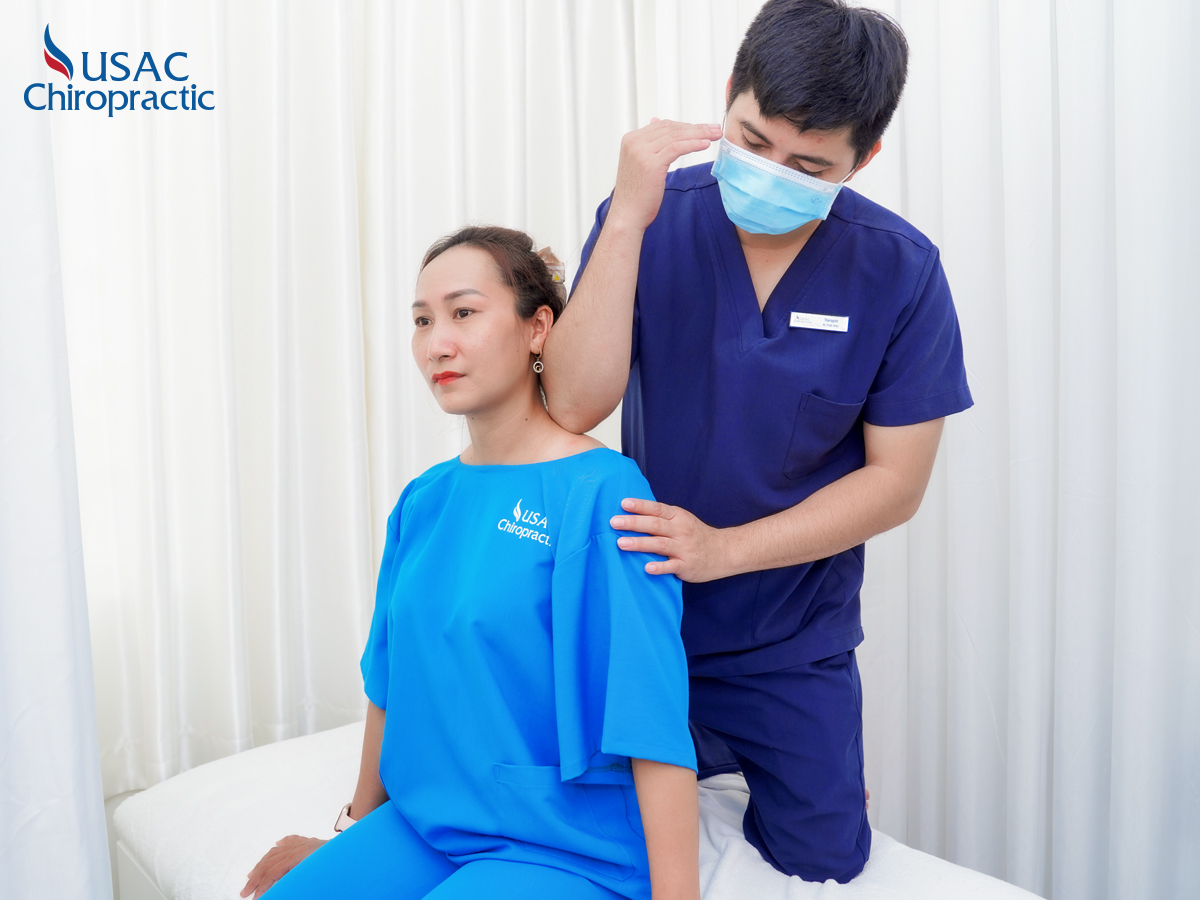 PHYSICAL THERAPY
The treatment plan combines physical therapy that directly affects muscle tissue, stabilizing bone structure while improving patient mobility.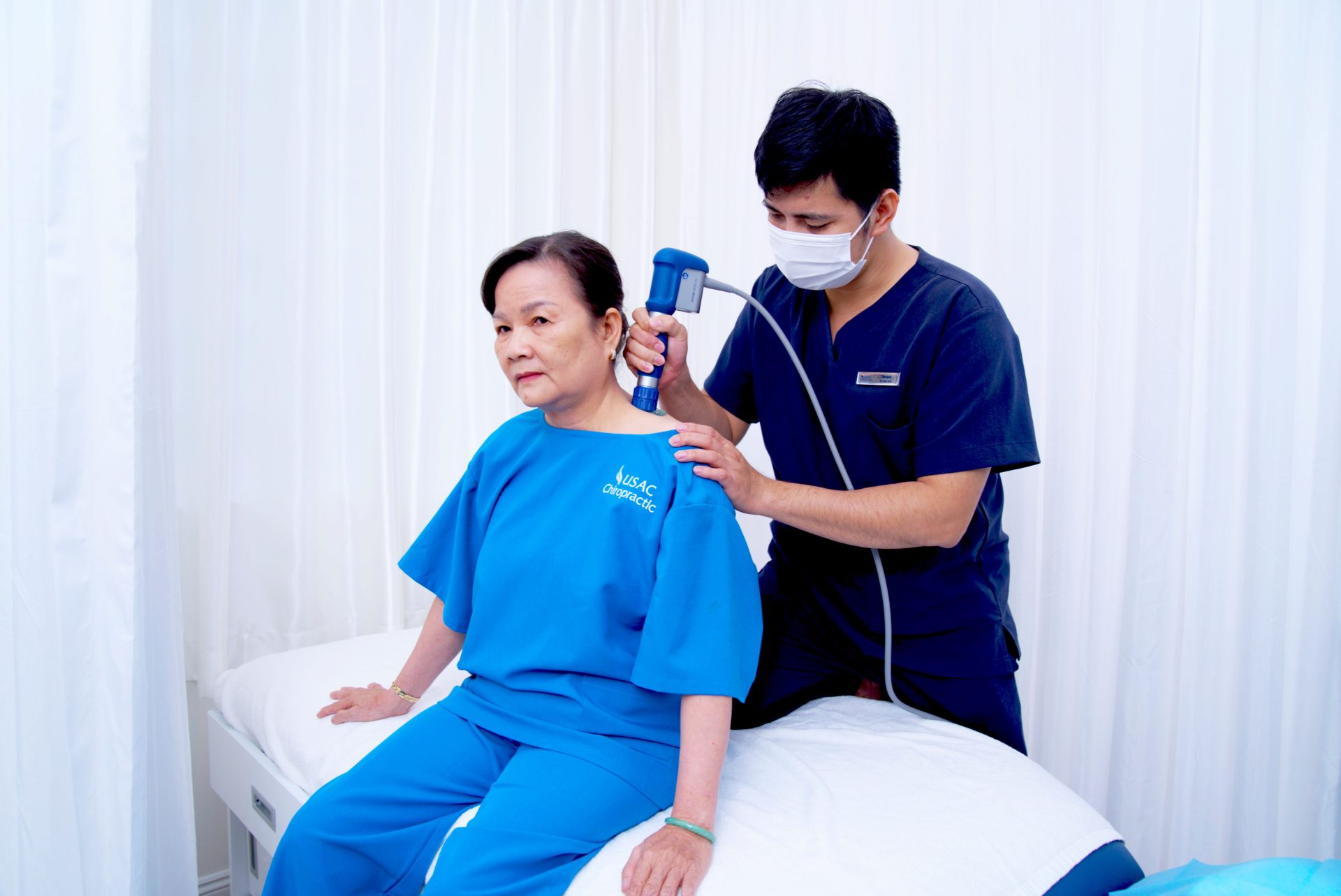 ADVANCED TECHNOLOGICAL THERAPY
High-tech American standard therapy with advanced systems: 4th generation laser, shockwave pulse, electrotherapy, Etc., helps reduce inflammation, regenerate damaged tissue structure, speed up recovery, and prevent disease complications, accelerating recovery twice as fast.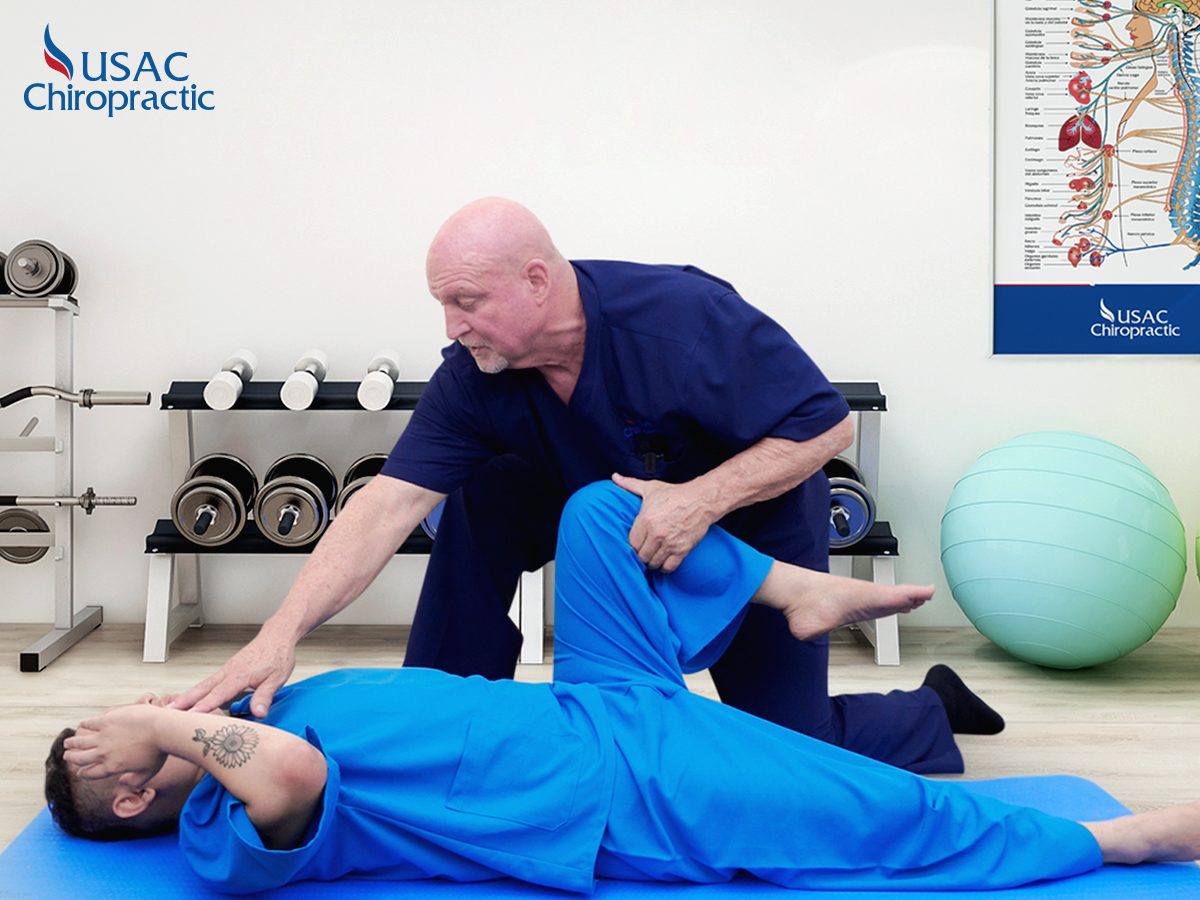 THERAPEUTICS
A set of exercises quickly speeds up the recovery of functions, effectively preventing disease recurrence.
More than +20000 patients have been successfully treated at USAC Chiropractic

Cô Bảo Linh
Thoát vị đĩa đệm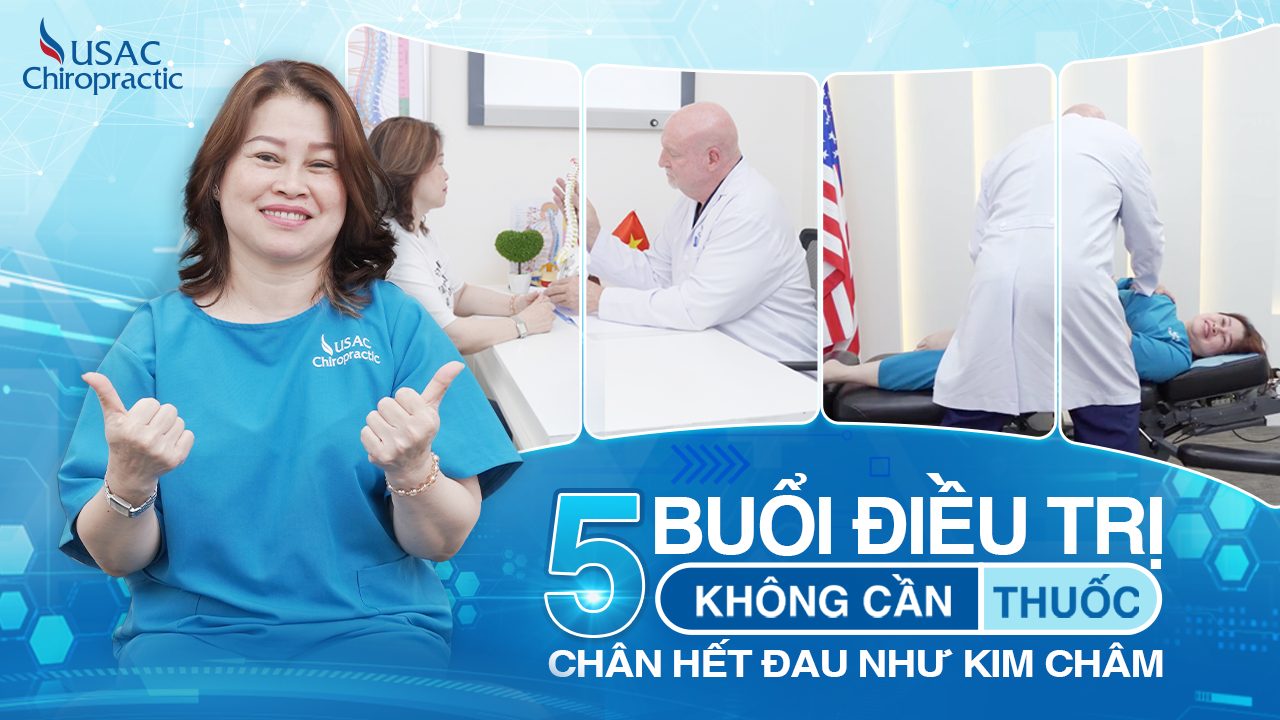 Cô Thu Hà
Đau thần kinh tọa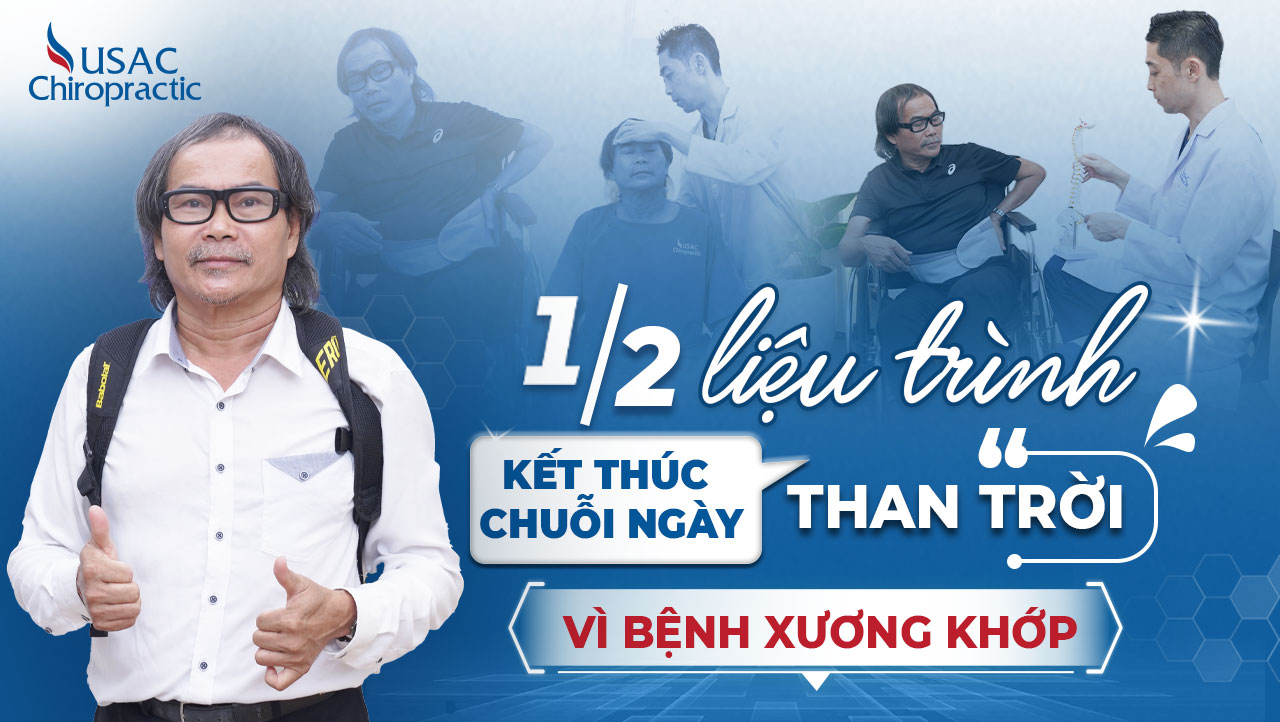 chú Phước Dân
Thoát vị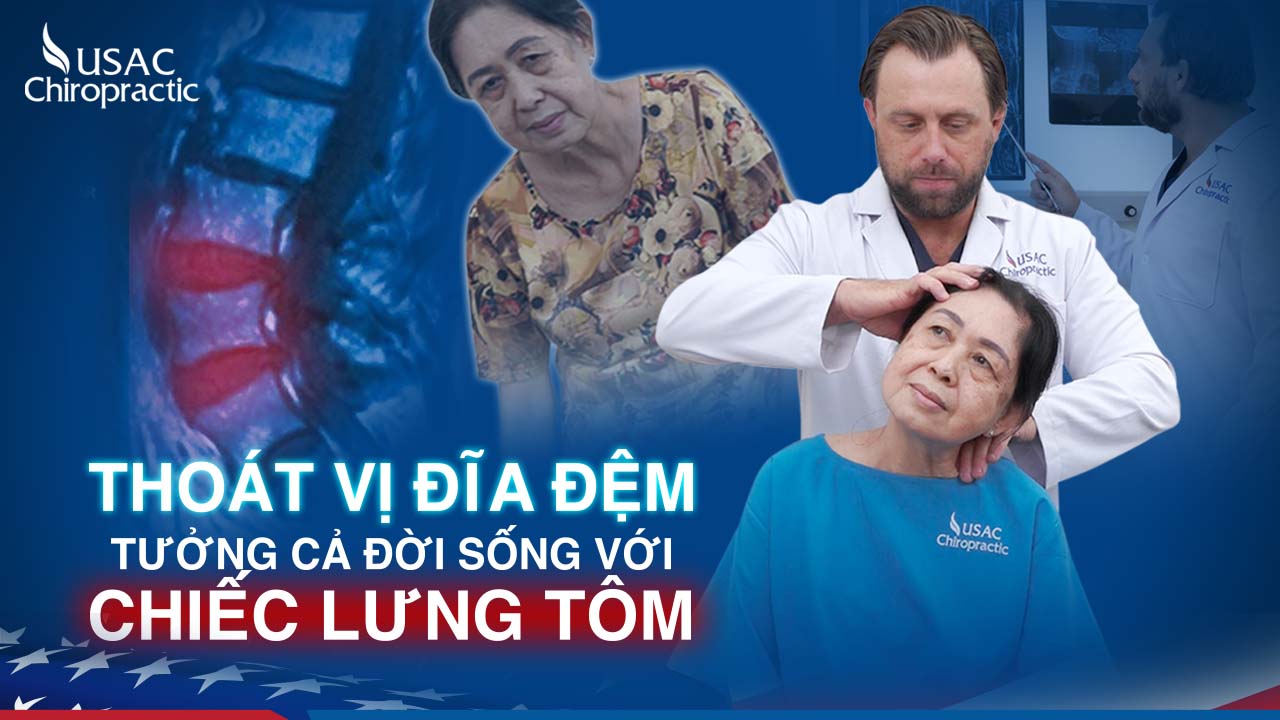 cô Bạch Yến
Thoát vị