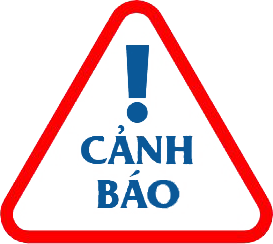 DISC HERNIATION
DO YOU UNDERSTAND ALL ABOUT THIS?
REGISTER FOR FREE CONSULTATION
WITH FOREIGN DOCTORS
WHAT IS DISC HERNIATION?
In Vietnam, the age range for disc herniation is between 30 and 60. However, the condition is increasingly affecting younger individuals with more severe complications.
Disc herniation is a pathological condition that occurs when the nucleus pulposus of the intervertebral disc shifts from its normal position and protrudes through the annulus fibrosus, impinging on the spinal cord or nerve roots, causing back pain and numbness. The two common locations for disc herniation are the cervical spine (neck) and the lumbar spine (lower back).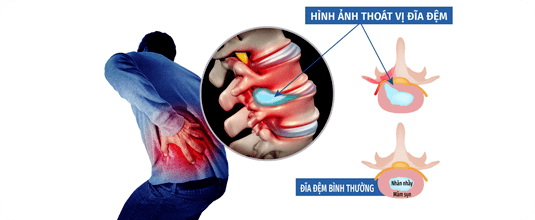 CAUSES OF DISC HERNIATION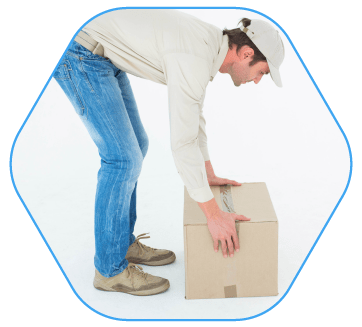 Incorrect posture and body mechanics:
Working in improper postures or lifting heavy objects incorrectly can lead to spinal injuries and increase the risk of disc herniation.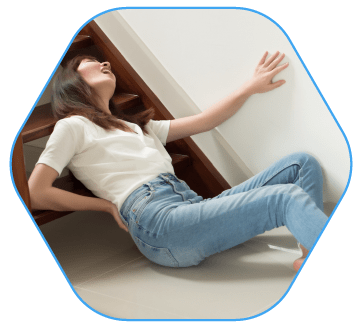 Injuries:
Playing in sports activities or experiencing accidents such as falls or car crashes can exert significant force on the spine, resulting in structural changes and disc displacement.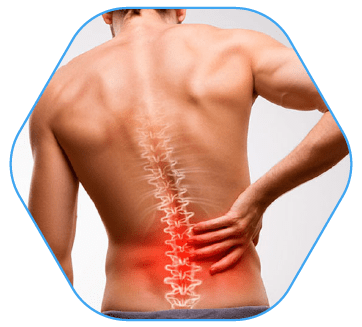 Natural degeneration:
As the body ages, the spine loses its elasticity, and the outer fibrous ring of the intervertebral discs becomes stiff and dehydrated, reducing the internal cushioning ability of the nucleus pulposus and increasing the risk of disc herniation.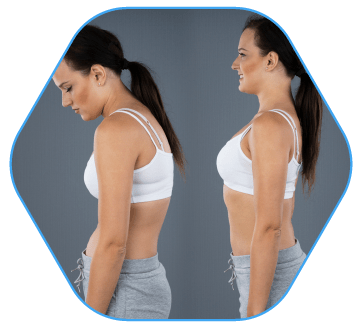 Congenital disorders:
Spinal deformities, such as scoliosis or spurs, can increase the likelihood of disc herniation.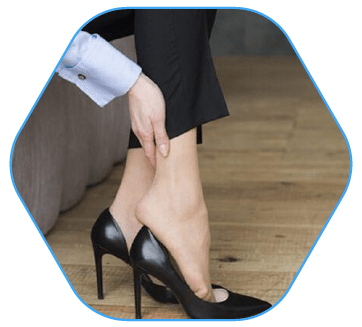 Wearing high heels:
Women who frequently wear high-heeled shoes have an increased risk of disc bulging, herniation, and muscular and ligament deformities in the legs.
EARLY SIGNS OF DISC HERNIATION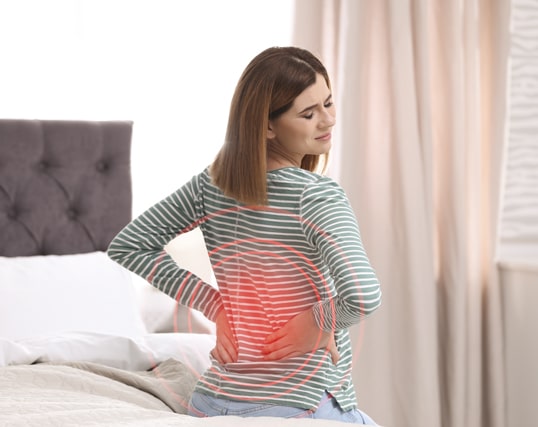 + Cervical disc herniation:
» Neck pain, stiffness radiating to the shoulder
» Numbness, loss of sensation in the thumb, wrist
» Increased pain when rotating the neck, tilting the head, working, or driving
» Decreased flexibility in arm movements
+ Lumbar disc herniation:
» Sudden and intense lower back pain
» Inability to bend forward or lean backward
» Weakness or numbness in both legs
» Lower back pain accompanied by sciatica
» Increased pain when sitting, leaning, coughing, sneezing, or defecating
DANGEROUS COMPLICATIONS OF DISC HERNIATION
– Lifelong disability: A disc herniation that compresses the spinal cord in the neck can result in permanent disability and paralysis.
– Spinal stenosis: Symptoms can range from severe cervical spine pain, shoulder or arm pain, to muscle weakness. Similar symptoms can occur in sciatica.
– Widespread chronic pain: Severe pain can extend along the entire spine, down to the buttocks, thighs, and lower legs, causing weakness and reduced mobility.
– Bladder dysfunction: bowel dysfunction, urinary and fecal incontinence.
– Autonomic nervous system dysfunction: Clear signs of this syndrome include dizziness, tinnitus, balance disturbances, occasional eye pain, blurred vision, and excessive sweating.
– Compressed nerves in the arms: It starts with neck and shoulder pain and muscle tension; these symptoms can radiate down to one or both arms, accompanied by numbness or muscle atrophy.
Đau nhức lan rộng

Hẹp ống sống

Chèn ép rối thần kinh cánh tay

Hội chứng rối loạn thần kinh thực vật

Rối loạn bàng quang

Tàn phế suốt đời
CHIROPRACTIC TREATMENT PROTOCOL FOR DISC HERNIATION
According to Dr. Gabriel Lucas from the USAC Chiropractic Institute (an established institution with over 127 years of history and more than 100,000 clinics worldwide), chiropractic treatment effectively manages disc herniation. It rapidly reduces symptoms and promotes disc and spinal recovery from within without needing medication or surgery.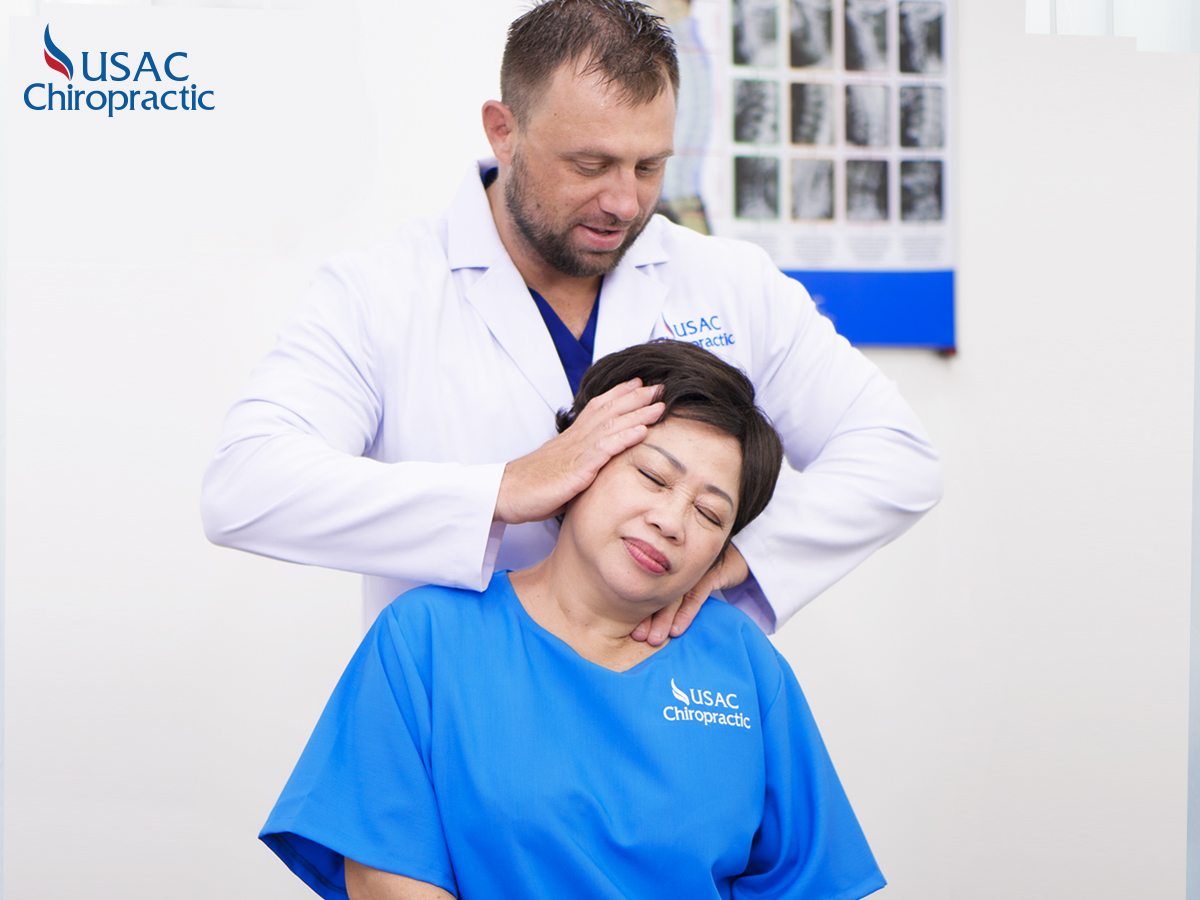 CHIROPRACTIC
Chiropractors use manual adjustments to correct joint misalignments, release compressed nerves in the wrist (the primary cause of the condition), and provide immediate relief from pain and numbness. Additionally, chiropractic care stimulates the body's natural healing mechanisms, facilitating self-repair of damaged tissues without using drugs or invasive procedures.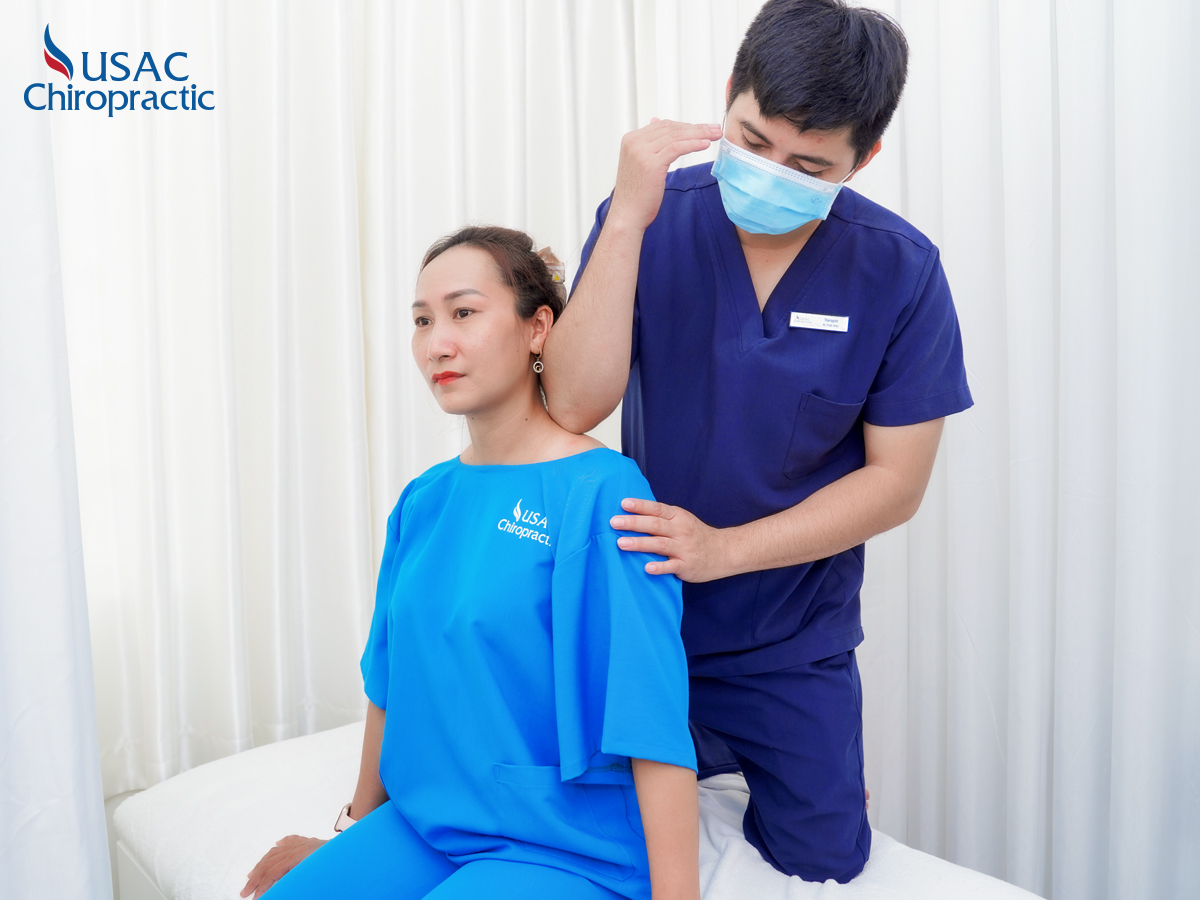 PHYSICAL THERAPY
In conjunction with chiropractic treatment, physical therapy helps stabilize the skeletal structure, relax twisted points in the wrist, strengthen muscles, improve flexibility, and restore normal joint range of motion, eliminating any discomfort or pain during movement.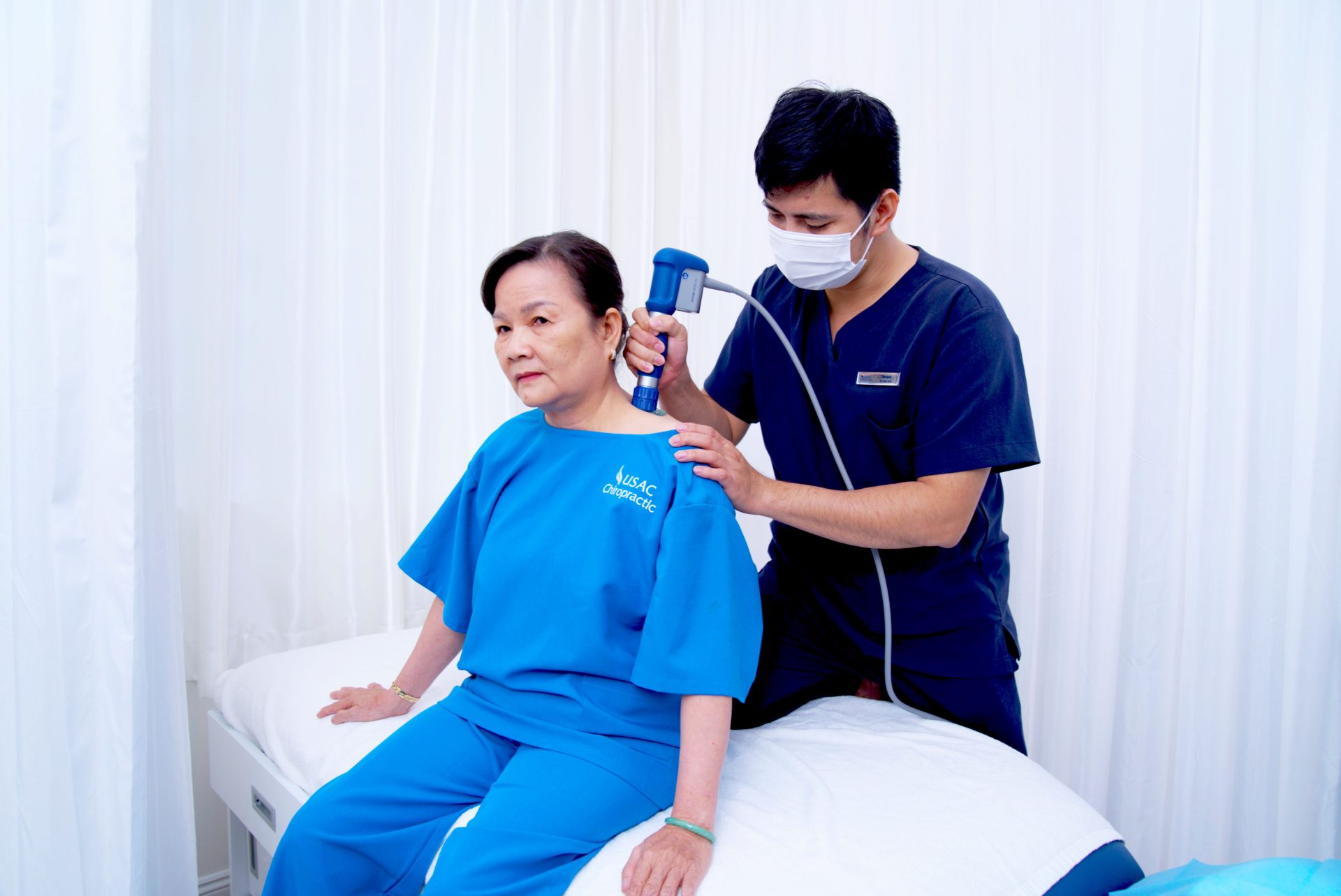 ADVANCED TECHNOLOGICAL THERAPIES
Cutting-edge therapies such as Laser Therapy (IV generation), Shockwave Therapy, and Electrical Stimulation reduce inflammation and swelling, regenerate damaged tissue structures, and accelerate recovery.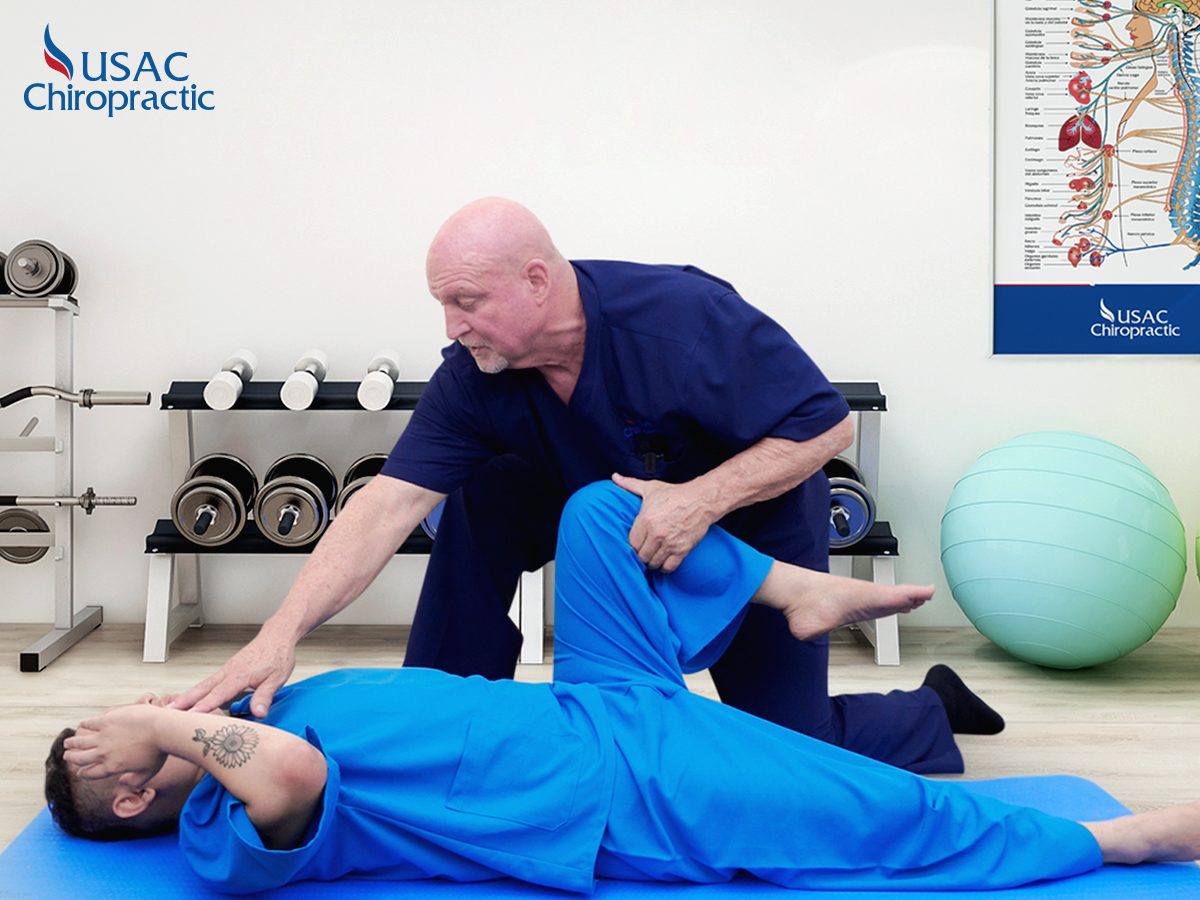 THERAPEUTICS
A comprehensive set of exercises expedites standard functions' recovery, prevents disease relapse, and enhances overall well-being.
More than +20000 patients have been successfully treated at USAC Chiropractic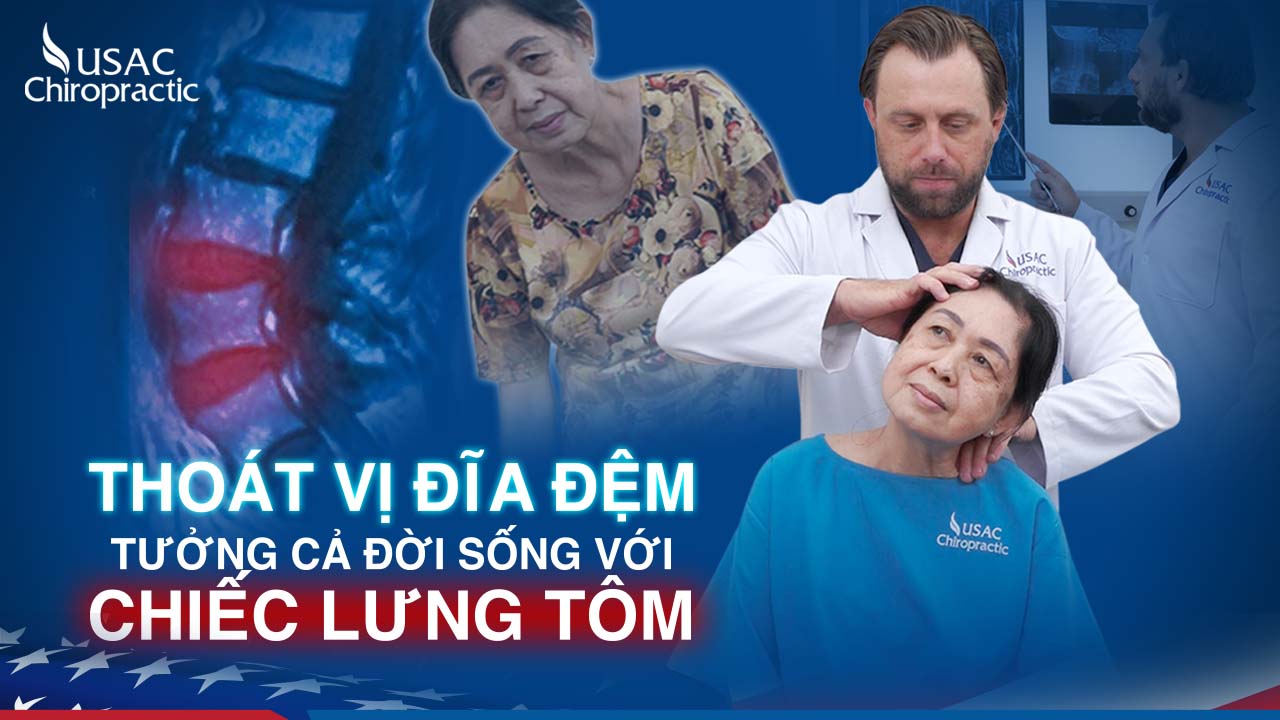 Bệnh nhân Bạch Yến
Thoát vị đĩa đệm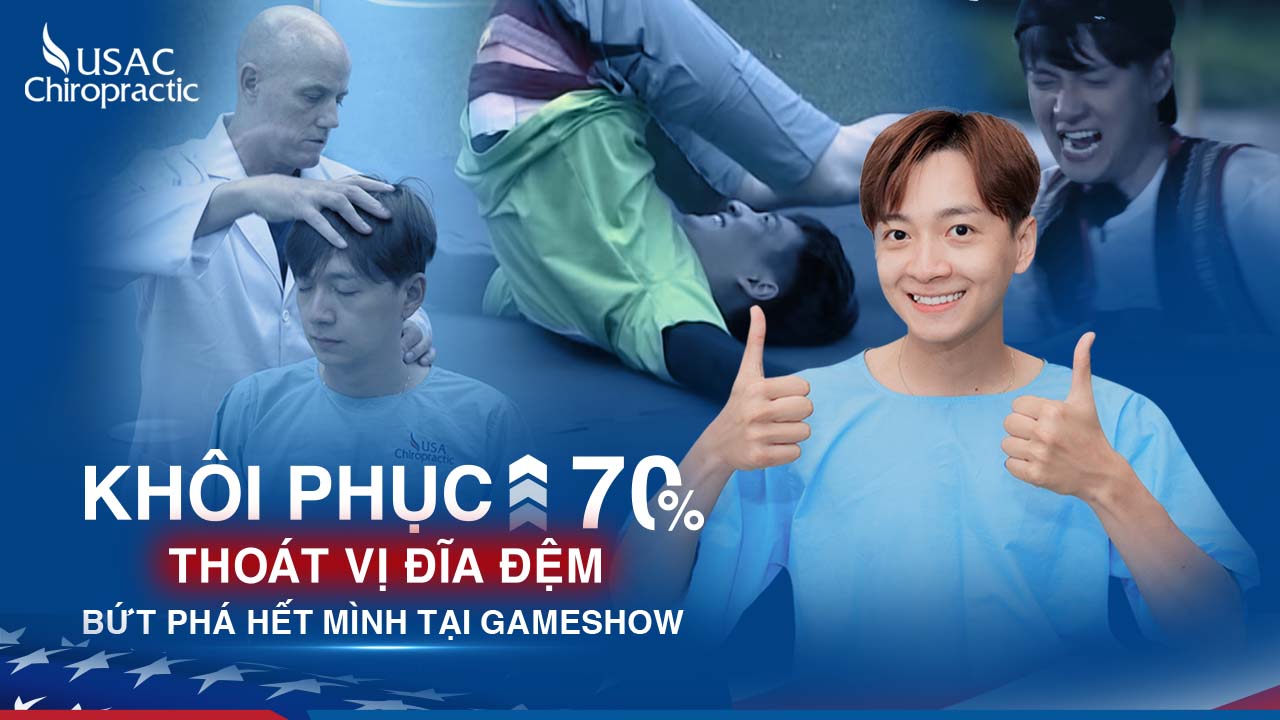 Ca sĩ MC Ngô Kiến Huy
Thoát vị đĩa đệm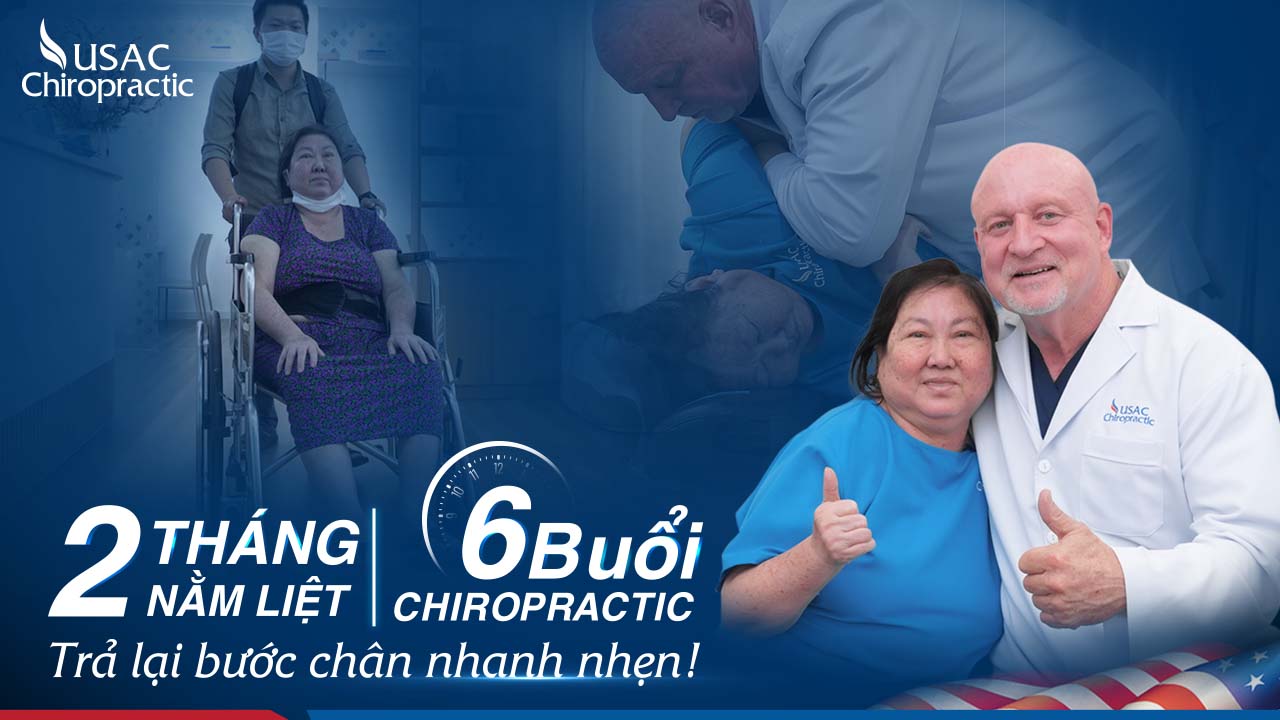 Bệnh nhân Lê Thị Tím
Thoái hóa đĩa đệm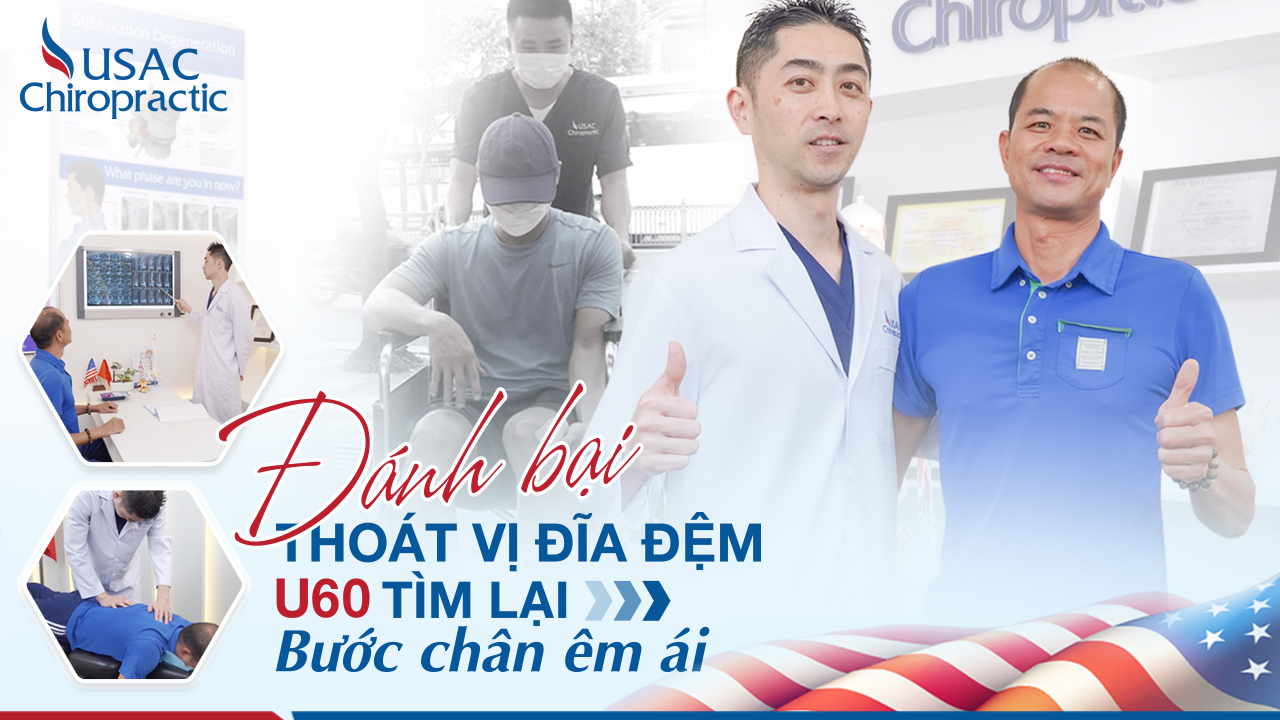 Bệnh nhân Công Long
Thoát vị đĩa đệm